All Northeastern Amusement Parks (just click on a link below):
African Lion Safari, Ontario, CANADA

Amazing Maize Maze, Macedon, NY

Bromley Mountain Summer Adventure Park, VT

Busch Gardens, Williamsburg, VA

Club House Fun Center, Henrietta, NY

Compounce Theme Park, Bristol, CT

Enchanted Forest, Water Safari, Old Forge, NY

Fantasy Island, Grand Island, NY - formerly Martin's Fantasy Island

Idlewild & SoakZone, Pittsburgh, PA

Loon Mountain Summer Adventure Park, NH

Marineland, Niagara Falls, CANADA

Martin's Fantasy Island, Grand Island, NY - now just Fantasy Island

Mountain Creek Waterpark, Vernon, NJ

Quassy Amusement Park, Middlebury

Santa's Workshop at the North Pole, NY

Six Flags America, Baltimore/Washington, DC

Six Flags Darien Lake, Darien, NY

Six Flags Great Adventure & Wild Safari, Jackson, NJ

Six Flags Great Escape & Splashwater Kingdom, Lake George, NY

Six Flags New England, Springfield, MA

Sterling Renaissance Festival - sorry, they are NOT offering any discounts

Sylvan Beach, Sylvan, NY sorry, they are NOT offering any discounts

Thunder Island, Fulton, NY sorry, they are NOT offering any discounts

Wet 'n Wild Emerald Pointe, Greensboro, NC

WonderWorks, Destiny USA Mall, Syracuse
Looking instead for a waterpark? Over 75 waterparks from around the U.S.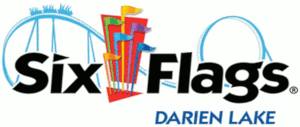 Six Flags Darien Lake
Towering high in the sky is Sky Screamer. Enjoy the best attractions in western NY, Brain Drain, the most intense water slide, roller coasters Rolling Thunder and Tantrum, and RipCurl Racer, the new 6-lane racing water slide with intertwining tubes that guarantees a new thrill with each ride!
my Better Benefits offers its members and their families the very best pricing on Darien Lake tickets because we provide them to members at cost - no mark up.
Season passes 2020 - GOLD season passes (includes parking)

Note that season passes increase in price or may not be available at a discount as the season progresses so order early. Two methods to purchase - online or by mail. Right now, only the mail order option is enabled.

Season Pass orders can be taken until Monday December 16, 2020. Starting Tuesday December 17, 2020 the park will shut down for our winter break. There will be no one here to process season pass orders. Any orders wanted for Christmas gifts must be submitted to us no later than December 16, 2020. The office will reopen Thursday January 2, 2020. For faster processing, download the mail order form below, fill out cc info., and email it to our representative at Darien, Deb Graff at dgraff@sftp.com
Order by mail from Darien Lake (less expensive as no processing fees are assessed),

$59.99 + 1.20 tax = $61.19

Order online direct from Darien Lake: $59.99 + 1.20 tax + $8.99 per order processing fee. Order using the button below.

User name
TBD
Password
TBD
User name and password are both case sensitive
2020 Regular Season Pricing (note Good Any Day tickets will not be available until late Spring, 2020)
mBB Fun Days, July 15 - 21, 2020. Tickets are available for only $27.00 for use any day this week of July 15 - 21 and they include free parking (regularly $TBD)! These are paper tickets that must be ordered in advance from the mBB office (not available online). Tickets will be available in late Spring so stay tuned.

Picnic in the Park. Admission to the park on Saturday, August 15, 2020 plus free parking and an all-you-can eat picnic lunch from 1 to 3 PM featuring hamburgers, hot dogs, pasta salad, fruit salad, dessert, and soft drinks. Tickets include free parking! Regular admission is $59.99 at the gate + $20 parking (and no meal) so this is a great deal. Only $35.99. Tickets will be available online in late Spring.

Good Any Day admission ticket (also good for Fright Fest). General admission is $61.99, these tickets are only $30.99 when ordered from mBB. Includes free parking (a $20 value). All tickets include admission to both the amusement and waterpark. Children 2 years of age and younger are free.

Season Pass - only $59.99. Includes free parking and may be used at any Six Flags Park once activated at Darien.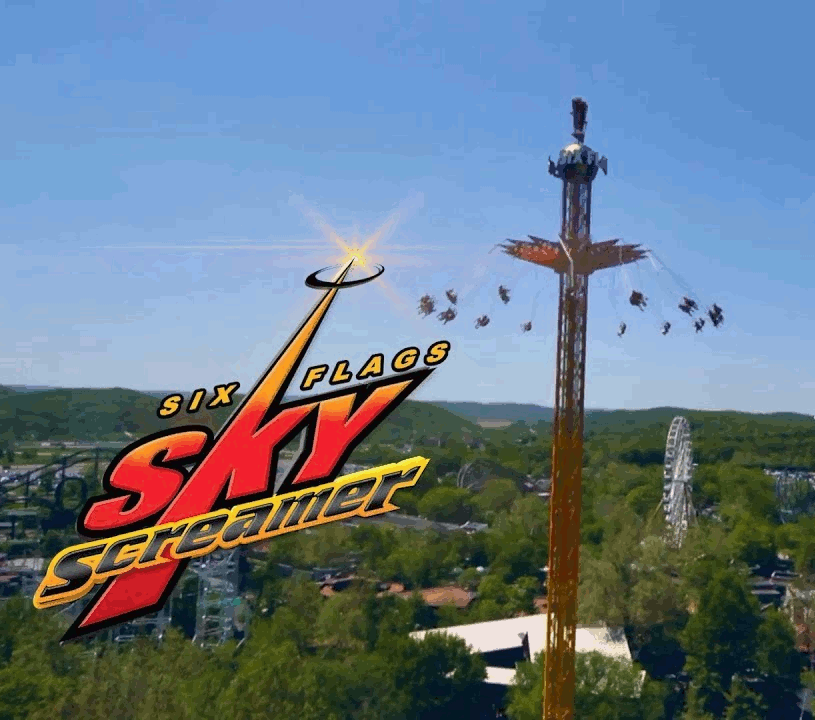 Good Any Day E-tickets: $30.99 + 0.62 tax per ticket + a processing fee per order (

Processing fees are presently waived but we do not know how long this will last so this is your least expensive option while those fees are waived (normally $8.99 per order)). You may print these tickets once you receive your confirmation # or show them on your smart phone at the gate.

User name TBD
Password TBD
User name and password are both case sensitive
Lodging savings:
Step 1: Reserve your room or campsite online

Step 2: Select your lodging type and dates of stay

Enter the promotional code: DGROCH

Room rates are reduced as much as 10% depending upon the room type/campsite and the time of year.
Featuring TANTRUM!
Tantrum riders embark on a 98-foot vertical lift at a 90-degree angle – straight up the coaster's first hill. In a matter of seconds, upon reaching its apex, the train plummets into a 97-degree drop and pretzel inversion. Reaching speeds of 52 mph, the coaster snakes through the structure over a bunny hop, keeps riders wondering which way is up or down during an Immelman turn and finishes with a tilted loop.
Tantrum is the park's seventh coaster. Its signature beyond-vertical drop offers a thrilling, unique experience that hasn't previously been offered to park guests. It's the first of its kind in New York State and Ontario, Canada.