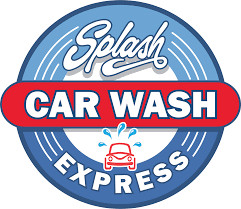 Splash Express (Buckmans) Automated Car Wash
All Splash locations now feature state of the art dryers - no need for towel drying!
You'll find extras like hot wax and tire shine included with the Splash Express automated wash that you pay extra for at other car wash providers.
Splash tickets have no expiration date. Prices below last updated by Splash September 2022.
Please note the following participating locations that will accept Splash Exterior Wash coupons:
Bubble Bath Car Wash
Retail, $21.00 + 1.68 tax = $22.68. mBB member price, $11.00. You save $11.68 or 51% on this top of the line wash. See description below or on the Splash Express web site links above.
You may either order by mail (pay with a check or money order) or online with a credit card or PayPal. Either method requires that we ship these paper tickets through the mail (or you may request a pickup from our offices).
Or if you're in a hurry, request a pickup of tickets from our offices. There are no S & H charges assessed when you pick up your tickets from our offices and pay with cash.