SAVINGS BY POPULAR CITIES & SELECT GEOGRAPHIC REGIONS

Buckmans Car Wash & Detail Shops
All Buckmans locations now feature state of the art dryers - no need for towel drying! And all Buckmans Car Wash locations are now open for all customers.
Buckmans tickets have no expiration date. Prices below last updated by Buckmans October 2021.
Four locations: Spencerport, Gates-Chili, Greece, and Brockport.
Soft Touch Car Wash Includes a 1-day wash again free guarantee!

Protect 'n Shine Car Wash Includes a 2-day wash again free guarantee, foaming polish protectant, rim & wheel brite, tire cleaner, & underbody flush with rust inhibitor.

The Works (all of the features of the the Protect n Shine wash ,plus triple foam Polish and Paint and clear coat sealant. The WORKS also includes a 5 day wash again guarantee).
You may either order by mail or online with a credit card/PayPal. Either method requires that we ship these paper tickets through the mail (or you may request a pickup from our offices).
Or if you're in a hurry, request a pickup of tickets from our offices

Greece
Ridge Road West and Long Pond Road
Rochester, New York 14626
Phone: 585-723-1540

Buckmans is locally owned and operated

Buckmans first location was opened in 1967 on the corner of Long Pond Road and Ridge Road West in Greece, New York.


Spencerport
40 Nichols Street
(The Village Woods Commons)
Spencerport, New York 14559
Phone: 585-349-1795




Chili


2234 Chili Avenue (Next to Hess,
1/4 mile from Wal-Mart)
Rochester, New York 14624
Phone: 585-247-1727


Brockport
6273 Brockport-Spencerport Road
(Next to Hess)
Brockport, New York 14420
Phone: 585-637-5595
---
mBB accepts the following types of payment for its online ticket purchases: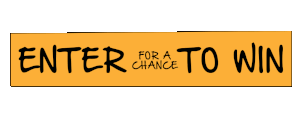 The mBB web site contest is open to mBB members only.