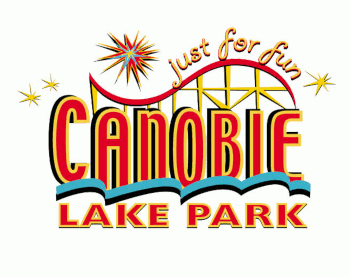 Canobie Lake Park, Salem, NH
Canobie Lake Park has over 85 rides, games, live entertainment and attractions . . just for fun!. There are rides for thrills, rides for the family, water rides, and rides just for kids.
Castaway Island is the largest water play complex of its type in New England, with over 180 ways to get wet! Bring your bathing suit and splash away the day . . . and it's all included in your general one-price admission to the Park! The ride features water cannons, 9 waterslides, waterfalls, and dozens of other ways of getting wet on a hot summer's day.
2021 discounted pricing
Good-Any-One-Day admission adult (48" or taller or under age 60). Regularly $39. Just $35.00.

Under 48" or age 60+, $29.00.

These are e-tickets. You pay for and print your tickets online. There is a $2.50 per order (not per ticket, per order) transaction fee charged by the park.

To purchase your tickets, click on the e-ticket button below to be taken the Canobie Lake Park corporate store. Enter your mBB store password: MBB2015

Store password: MBB2015