Featured specials

Over 1,200 coupon specials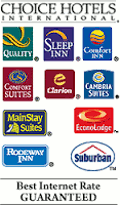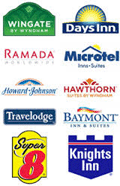 5% savings for attractions in major cities nationwide
Resorts & Hotels

30% off Mountainside lodging

Up to 40% off

Cruises and all inclusive packages
Broadway & Sporting Event Tickets
10% off





$7 off most purchases of $70
U

p to 80% off

30% to 60% off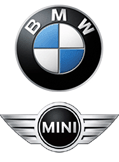 Moscow Ballet - The Great Russian Nutcracker

Featuring over 100 dancers from the Moscow region Akiva Talmi Presents Moscow Ballet's Great Russian Nutcracker now in its 22nd season.

---

From Kazan on the Silk Trade route, the Arabian influenced and ultra-modern Tatarstan and the Mediterranean-like Odessa, these superb dancers bring their heritages to life on every stage on which they perform. Secure the best seats now before they're gone!

Your mBB Discounts

Purchasing is easy. Buy your tickets online and fulfillment is immediate. Savings are 15 to 23% depending upon the location.

Visit The Moscow Ballet's site using the "buy now" button above.

Select your state.

Click on the button you see next to the performance you desire. You'll be redirected to TicketMaster's site.

Look for and click on the link near the top of the TicketMaster page.

Enter the code: As specified below

Purchase your tickets and you're all set to enjoy yourself at The Great Russian Nutcracker!

The 2019 Great Russian Nutcracker Tour - Save anywhere up to $20 or 23%. Over 60 cities and more than 80 performances.

Selected dates mBB members may be interested in include those listed below. Other dates and locations are available as well, see the Nutcracker's web site for locations. Don't see the location near you listed? We can often obtain discounts for almost any Moscow Ballet performance. See the bottom of the list below for codes that should apply to most Moscow Ballet locations.

DATE (2019)

Location - alpha by location

CODE

December 5

Albany

Codes are not available yet - Stay tuned

December 1

Asheville, NC

December 14

Atlanta, GA

December 13 & 14

Baltimore, MD

December 6

Boston, MA

December 7

Brooklyn, NY

December 29

Charlotte, NC

December 21

Cleveland

, OH

November 27

Colorado Springs, CO

November 16 & 17

Dallas, TX

December 13 & 14

Denver, CO

December 18 - 19

Durham, NC

December 8

Easton, PA

December 6 & 7

El Paso, TX

December 12

Evansville, IN

December 10 & 11

Fairfax, VA

December 17

Fayetteville, NC

December 28 & 29

Fort Myers, FL

November 1

Hayward

, CA

December 28

Houston, TX

December 4

Indianapolis

, IN

December 22

Jacksonville, FL

November 6

Lockport

no discounts available
December 21 & 22

Los Angeles, CA

December 30

Miami, FL

December 27

New Orleans, LA

December 12
Rochester
December 21

North Charleston, SC

December 7

NYC (Brooklyn)

2 and 7 PM
December 19

Philadelphia, PA

December 2

Portland, ME

December 26 & 27

San Antonio, TX

December 18

San Diego, CA

November 5

San Francisco, CA

December 28

Sarasota, FL

November 7 & 8

Seattle, WA

November 10

Shreveport, LA

December 26 & 27

St. Petersburg, FL

December 20
Syracuse 2 performances: 4 & 8 PM
November 30

Wallingford, CT

December 17

Wilkes-Barre, PA

December 16

Winston-Salem, NC

December 4

York, PA

December 18

Youngstown, OH

Any other city?

For a list of all performances including performances in Missouri, Texas, Tennessee, Utah, South Dakota, Nebraska, Montana, Colorado, Minnesota, Oklahoma, North Dakota, New Mexico, Kentucky, Kansas, Illinois, Michigan, Arkansas, Alabama, , Louisiana, Mississippi, and Canada including times, regular price, and discounted ticket prices, look here.

A Bit More about the Moscow Ballet

The Moscow Ballet touring company features top graduates of Perm, Vaganova, Moscow State Academic Choreographic and Kiev schools. Chief Choreographer Anatoly Emelianov returns with Vladimir Troshchenko as co-artistic directors, and Andre Litvinov joins them.

Principal dancers include Anna Dorosh & Maksim Chepik as well as Cristina & Alexei Terentiev.

The Moscow Ballet is best known for its annual Great Russian Nutcracker holiday productions. The company evolved out of the all-star Russian cast "Glasnost Festival Tour" (1986-92), created by award-winning Juilliard alumnus, composer/conductor and theatrical producer, Akiva Talmi. Moscow Ballet made its debut in 1993, with an all-star Russian cast presenting the Great Russian Nutcracker, directed and choreographed by Stanislav Vlasov (soloist, Bolshoi Theatre).

In 2003, Moscow Ballet announced the appointment of Anatoly Emelianov (winner of the Diagelev award) and Vladimir Troshchenko (director of Odessa State Ballet) as artistic directors, adding Andre Litvinov (director of Moldova State Ballet) in 2008. Over the years, Moscow Ballet has increased the size and scope of its tour adding Cinderella, Swan Lake, Carmen, and Sleeping Beauty(2008) to its schedule.


The Moscow Ballet

27 East Housatonic St.

Pittsfield, MA 01201

Telephone: (413) 499-1733

The mBB web site contest is open to mBB members only.