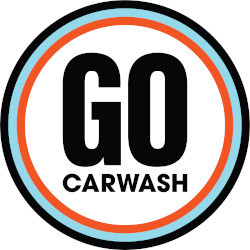 GO Car Wash - previously Royal Car Wash in NY
Locations in Rochester, Victor, Canandaigua, Hamburg, and Buffalo with several more opening in Syracuse, Buffalo, Niagara Falls, Amherst, Lockport, Penfield, Fairport, Batavia, and Auburn in the next few years.
GO car washes offer fast and convenient service with spotless technology.
GO also offers free vacuums at it locations!
Note that while GO has locations nationwide, the discounted tickets we provide members are accepted at New York locations only. They carry the Royal Car Wash logo but may be used at any GO location in New York.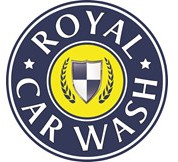 Also please note that these tickets are in limited supply. GO expects to issue new opportunities in the future but we have no idea when that may be so when these are gone, they're gone.
Order the following GO Car Wash tickets and gift cards directly from mBB or obtain them from your mBB Rep at work if your company participates in the consignment ticket program.
Note that these tickets are good ONLY in New York state at this time and carry the Royal Car Wash logo though they are honored at all GO locations in NY State. They are in limited supply. GO indicates they intend to issue new opportunities to our members at some point in the future but that date is undetermined so take advantage of these discounts while they last.
You may either order by mail or online with a credit card/PayPal. Either method requires that we ship these paper tickets or gift cards through the mail (or you may request a pickup from our offices).
Or if you're in a hurry, request a pickup of tickets from our offices
Regular pricing (prices last changed by GO Car Wash & updated 9/11/2023)
Car washes:
If you wish to pick up your tickets once paid, please note such in the "Comments" section when paying for your order. If you miss it, don't worry, just send us an email (office@mybetterbenefits.org) after you've completed the order asking to pick them up rather than have us ship. We will send confirmation instructions and directions for pickup under separate cover. Tickets are available for pickup between the hours of 7 AM and 8 PM seven days a week ONCE we have notified you that they are ready for pickup.
SHIPPING AND HANDLING CHARGES: Upon checkout when paying with either a credit card or PayPal, you will note a shipping and handling charge used to recover credit card fees levied against mBB. mBB does not benefit from this fee. Our tickets are offered at cost to our members and we must pass these additional operating costs along to our membership. Shipping and handling costs may be lower if tickets are ordered by mail (or picked up at our offices) and paid for other than by credit card. This is particularly true for more expensive packages like the detail packages.

All GO car wash/Royal Car Wash tickets and gift cards listed below have no expiration dates.
Car Washes

Price

GO Premier (previously Royal Wash Plus+)

GO Bath, Rust Repel*, Shiny Tires, Total Body Protection, Triple Foam. Wheel Clean, Total Body Protection, Wheel Cleaner X2, GOWax (new), Prime Dry

Regularly $17.99 + tax = $19.43. You save $7.18.

$ 12.25

5-Pack GO Premier (Royal Wash Plus+) Gift Card.

5 GO Premier (Royal Plus+) washes loaded onto a gift card. Use it yourself or give it as a gift.

Regularly $89.95 + tax = $97.75. You save $37.75 or 39% (only $12.00 a wash)

$ 60.00

GO Basic Wash (previously Royal Express Wash)

Clearcoat polish + Bugs Off + wheel clean (new). Spot-free thermal dry.

Regularly $10.99 + tax = $11.87. You save $4.37.

$ 7.50

5-Pack GO Basic (Royal Express) Wash Gift Card

GO has sold out of these particular Express gift cards and will NOT be reissuing them in the near future. Our supply of other Royal/GO tickets is also limited and will not be reissued by GO once exhausted so grab them while you can.

Regularly $54.95 + tax = $59.35. You save $23.35 (only $7.00 a wash)

$ 36.00