Same or next day pickup.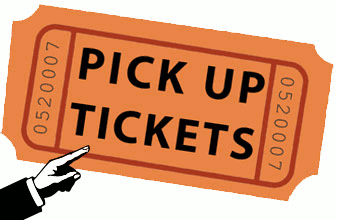 Our offices are in Pittsford - the Bushnells Basin area near EastView Mall. We'll provide you exact directions when you e-mail us to pick up tickets and only then as we have to set the tickets out for you to pickup (read more below).

We understand that plans are often subject to change and for our members who do not have time to utilize to utilize the U.S. mail we may be able to offer pickup at our Bushnell's Basin location. Please be advised, however, that we cannot always guarantee that such delivery will be available. For those members who wish to try this method, we will ONLY respond to such requests via e-mail (not telephone). Handling charges apply to pick up as well and they vary between $1 and $2.50 per order - the same as mail order (on a sliding scale - anything over $100 will incur a $2.50 S & H charge). E-mail ensures that we are available to fill and respond with directions to your order.

Our location for pickup is in Bushnell's Basin (near EastView Mall). Don't worry about the exact location. If you want to pick up tickets follow the directions below and we'll send you back everything you need to know including full directions on how to get here and what you'll need to do to pickup the tickets. We're often out of the office so you do need to e-mail ahead to have tickets set aside for you. That's why we won't give you directions here - if you show up without e-mailing us first, there probably won't be anyone there to give you tickets!

To pickup tickets, E-mail us your request and be sure to include:
Your name;

my Better Benefits member company you work for;

Your e-mail address (and an alternate e-mail address if available (e.g., a home e-mail address if you e-mail us from work);

The type and # of tickets you are looking for (include whether you are seeking adult and/or child tickets where applicable).
Payment is ONLY accepted by check, money order, or cash. We cannot process credit card orders for pickup via this method unless you pay by credit card using the online option above and specify that you wish to pick up your tickets.
HOURS FOR PICKUP: When pickup is requested and we confirm availability, tickets are available for pickup between the hours of 7:00 AM and 8:00 PM 7 days a week including holidays.
We will e-mail you back instructions for pick up which will include information on how to make payment, etc. We try and fill such requests quickly - often within an hour but our staff does NOT always keep set office hours so a little advance planning in your request goes a long way. Once you are notified that your tickets are available, you may pick up the tickets between the hours of 7 AM and 8 PM any day of the week (including weekends) so yes, you can request and receive tickets on a Saturday (if we're available which we often are) and possibly even on Sundays. If we're available, we'll respond and set the tickets out for you. Your pick up instructions will detail how the tickets will be left for you and payment options (check, money order, or cash).
Click HERE to send us an e-mail and request tickets for pick-up.
Remember to include your name, company name, type of tickets, and how many.
Please note that when picking up tickets, the same shipping and handling charges assessed of mail customers apply. It takes just as long and as many materials to process a request for pickup as it does for preparing an order for mail delivery. We strongly encourage our members to consider the mail or online options for obtaining tickets over pickup at our offices.
Shipping and handling charges. FYI, when ordering by mail or when utilizing same or next day pickup shipping and handling charges always apply except no shipping and handling charges are assessed on movie tickets, NYS Fair tickets, and Red Wings tickets.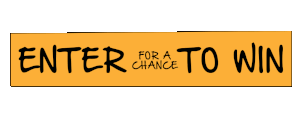 The mBB web site contest is open to mBB members only.