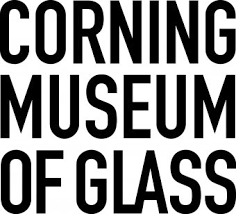 The Corning Museum of Glass
The Corning Museum of Glass displays the world's most extensive collection of art and historical glass. When you visit, you'll explore more than 35-centuries of history displayed in the Glass Collection Galleries, from a glass portrait of an ancient Egyptian pharaoh to Tiffany pieces and stunning contemporary glass art.

Learn about the science and technology behind innovations in glass through exhibits in our Innovation Center. There you can explore the concepts behind optics, vessels, and windows, and meet the innovators who changed our world through glass. Glass is brought to life through live, narrated Glassblowing and Flameworking Demonstrations which run all day, every day.
See what's new at the museum below

Your mBB Discount for CMoG:
To save: Show your mBB ID card at the admissions desk
* Discount does NOT apply to already reduced tickets (AAA, Senior, Military, Resident, Student
The Museum is open daily from 9 AM to 5 PM

** The Museum now requires advance ticket reservations which can be booked online at www.cmog.org. When making reservations, please select the "$0.00/Other" rate category to make your reservation and then pay at check-in (showing your MBB discount card as well).

Guided tours are not available for the foreseeable future.

The Museum offers fusing, sandblasting and glassblowing projects. Please make advance reservations to reserve your preferred date and time! Flameworking projects are not available at this time.
What's going on at the museum over the holidays?
Spend some of your holiday downtime at the Museum! Looking for a safe way to spend a relaxing afternoon when the holidays wind down? Look no further, we've got plenty of ways for you to enjoy this holiday break. Plus, kids and teens, 17 and under, are ALWAYS free!

Festive Hot Glass Demonstrations
There's no better way to warm up than by seeing a Hot Glass Demonstration. Watch as our gaffers and flameworkers take molten glass and transform it into beautiful holiday-themed creations!

Photo Opportunities
Winter is the season of sparkle and shine! From many holiday displays to the snow-white Contemporary Art + Design Galleries and sparkling cut class in the Crystal City Gallery, we can't wait to see the photo ops you find. Make sure to tag us on Instagram @corningmuseum!

20% Off in The Shops
Holiday shopping has never been this relaxing or fun. The Shops at The Corning Museum of Glass are your go-to for everything from handmade objects to cookware (and everything in between). Not to mention, our incredible holiday deals are sure to make you (and your wallet) smile.

Refreshed Contemporary Art + Design Galleries
For the first time since the opening of the Contemporary Art + Design Wing in 2015, we've reinstalled our permanent galleries. Featuring several recently acquired works from New Glass Now alongside picks from our permanent collection, you'll see pieces that have never been on view before, a few fan favorites, and the absolute best in contemporary glass. Find out why we say "if you haven't seen us lately, you haven't seen us!"

The Corning Museum of Glass, One Museum Way, Corning, NY 14830
Telephone: (800) 732-6845 or (607) 937-5371
E-mail: info@cmog.org