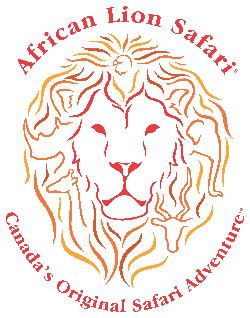 African Lion Safari, Cambridge, Ontario, Canada
African Lion Safari has reopened as of June 9 but Americans still can't get over the border to get to the park until through July 21. With travel across the border to Canada presently restricted (families with close relatives may cross the border into camera but have to stay for two weeks. All nonessential travel into Canada is still banned until July 22.
African Lion Safari®, Canada's Original Safari Adventure™, maintains a collection of over 1,000 exotic birds and animals comprised of over 100 different species.
Our park is comprised of over 750 acres, 250 of which provide animals with large areas of bush, grasslands or forest in which they can interact naturally with other animals as they would in the wild. 25 to 30 acres has been developed for walk through areas and exhibits and the balance of the property is comprised of farm, bush and other habitat, including 40 areas of provincially significant wetland which we maintain and monitor.
African Lion Safari® is extremely proud of the international reputation it has earned for excellence in the care, management and breeding of many endangered species, both birds and animals. African Lion Safari® strives to ensure that all guests have an enjoyable and educational day "On Safari! ™" as well as an opportunity to gain a better appreciation of the animals in our care. Plan to visit us soon!
2020 season pricing - Open daily May 2 – September 27, 2020
If your cell service does not extend into Canada from the states, you may wish to ensure that you have a printed copy of the mBB ID card with you before you go. Otherwise you may show the mBB ID card on your cell phone.
Your mBB pricing at the gate (Prices shown are in Canadian Funds including all taxes so if the U.S. dollar remains strong against the Canadian dollar, you save even more ($1 Canadian = $0.79 U.S. 4/15/18):
Adults (13+) $35.80 CA Regular peak season adult rates are $45.14 CA including all taxes - you save $8.88! At current exchange rages, that's about $27.25 U.S.!

Children (3-12) $26.00 CA Regular peak season child rates are $31.58 CA including all taxes - you save $5.88!
Adult - 13 and up
Child - 3-12
Ages 2 & under - Free
An update on season passport sales:
As of June 3 at 8:30 AM, African Lion Safari will be placing a hold on Season Passport sales for the 2020 season, due to COVID-19.
In order to comply with Public Health guidelines, it is difficult to properly manage our Season Passport program. In light of this, visitors will not be able to upgrade their one day admission tickets to a Season Passport during the 2020 season.
All 2020 Season Passports that have been purchased prior to this date will be honoured.
Season Passport Holders: You can expect an e-mail from us regarding your photos and contact-less card pick up within the next few days. We will contact you at the e-mail used to purchase your Season Passports.
Stay tuned for African Lion Safari's opening date!
Questions about crossing the border? It's much easier to get over and back than you think - view this border crossing information from the Canadian government regarding documents needed for entering Canada.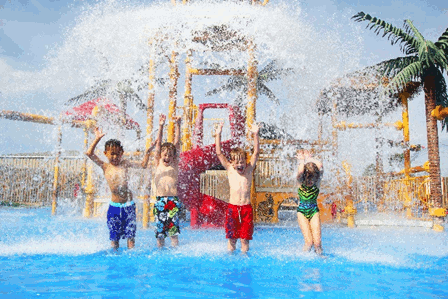 Features:
Set out on a walking tour of the grounds. Enjoy exciting bird and animal presentations and learn about the conversation of various species. Let children GET WET & WILD while they splash in Misumu Bay Wet Play. This interactive water adventure features tipping buckets, water sprays and splash area. (Height restrictions apply. Seasonal.) Visit Pets' Corner and come "face to face" with some furry friends. Touch a gentle, elegant and observant Alpaca and feel its soft fleece coat, or visit a friendly herd of goats and pet nannies (female adult goats) and deer. Journey on the "Nature Boy" scenic railway as it travels through an area inhabited by animals and birds. This historic train is pulled by a miniature replica of an 1863 C.P. Huntington Steam engine. Board the "African Queen" boat and let your captain take you on a cruise around the islands to view and photograph a variety of waterfowl and land-based primates. Visit Discovery Centre and experience the textures, sizes and shapes of all kinds of wild things – feel furs, touch eggs and see antlers and skulls.
Drive-Through Game Reserves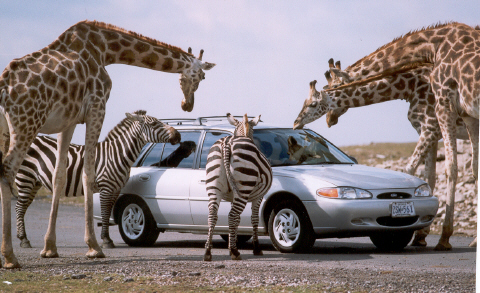 Get closer than you ever imagined to majestic birds and animals from around the world as you drive along 9 kilometres of trail, through 7 large Game Reserves featuring Nairobi Sanctuary, Simba Lion Country, Timbavati Lion Country, Wankie Bushland Trail, Rocky Ridge Veldt, Australasia and The Americas. Drive through the Game Reserves in your own vehicle or hop aboard our air-conditioned Safari Tour Bus for an additional fee. Witness a pride of majestic lions, a herd of graceful giraffe, a crash of rhino and so much more.
DIRECTIONS
African Lion Safari® is easily accessible from anywhere.
We are located off Cooper Road just outside of Cambridge, Ontario - directions here.