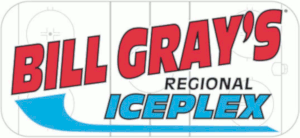 Bill Gray's Regional Iceplex
Bill Gray's Regional Iceplex is a 186,000 square foot, participatory sports facility centrally located on the campus of Monroe Community College, in Rochester N.Y. It is home to 4 NHL sized ice rinks, with the feature rink, the Lattimore Arena, capable of seating 3,000 spectators.
The facility is home to a Bill Grays Restaurant & Tap Room, Abbott's Frozen Custard, Coffee ETC Cafe, Iceplex Concessions, Iceplex Pro Shop, Parisi Speed School, Legacy Global Sports Event Management, Lattimore Physical Therapy, Iceplex Fitness, and a Visit Rochester Tourism Center.
The Iceplex is one of North America's premier large-scale tournament venues, hosting numerous hockey events throughout the calendar year with teams competing from all over North America. It is also home to numerous hockey organizations, hosts a wide range of 3rd party events, as well as managing a diverse portfolio of internally run programs, leagues, and special events.
Public skating is scheduled daily, ALL YEAR LONG.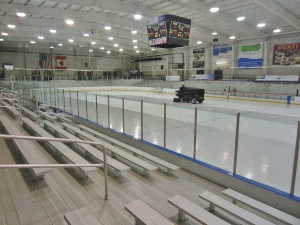 YOUR mBB DISCOUNTS:
Show your current mBB ID card to the Customer Service Desk for:

>>> Link to download a printable copy of the mBB ID Card
These discounts may not be combined with any other offers and exclude prior purchases.