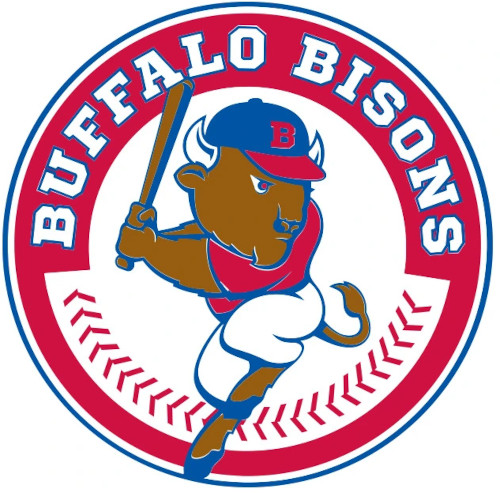 Buffalo Bisons
Everyone loves The Bisons!
The Triple-A affiliate of the Toronto Blue Jays, the Buffalo Bisons are proud to offer mBB members discounted tickets to all home games at Sahlen Field, the highest-capacity Triple-A park in the nation which no doubt helped the Bisons achieve the all-time record for attendance at a Minor League stadium in 1991! Come join the excitement!
For 2023, the Bisons offer mBB members, their families and friends discounted tickets starting at just $12.50 for all home games except the July 4 game where tickets start at $23 (the July 4 Independence celebration features the Buffalo Philharmonic Orchestra). That's a savings of 25%! Click on the e-ticket button below to purchase your tickets.

Use the "buy now" button to purchase tickets for any 2023 home game. Select tickets by section. You will be able to view the row and seat #s of the tickets prior to checkout.
Use the "Get it Now: button below to save on tickets to Bisons' away games.