Your mBB Discounts
Show your mBB ID card or identify yourself as a mBB/Iroquois ESP member when making your reservation to save:
Hungry? For 60 years the Century House restaurant has been serving premium selections set in an atmosphere reminiscent of Cape Cod. Show your mBB/Iroqouis ESP ID card to save:
For further information, contact Kimberly Baker, General Manager at (518) 213-0955.
A Bit More about The Century House
It began in 1790, when the Stephen Van Rensselaer family paid a meager five schillings for several acres of Latham, NY property.
The land extended to Cohoes Falls, and was soon rented to the Frederic Roff family at a rate of 25 ½ Skippels of saleable winter wheat, and four fat fowls to be delivered annually to Mr. Van Rensselaer.
After changing hands a couple of times in the 19th Century and early 20th Century, it was in 1949 that James and Dorothy O'Hearn purchased the land. With a business dream and the family's efforts, the Century House Restaurant was born. Quickly, the O'Hearns gained a reputation for their hospitality, living upstairs in the farmhouse, and serving guests in their own living and dining rooms. Today these are the North and Federal Rooms.
The business grew, and the East Dining Room was built in 1957, and the Main Dining Room in 1965. Our two large ballrooms were added in 1972 and 1977, and in 1985, construction began on what became The Century House Inn, designed to offer luxurious accommodations, and reflect the traditional federal style that was our beginning.
The nearly 220 year-old historic plot, is still family owned and operated, and dedicated to maintain the highest quality of products and services, set in classic, elegant surroundings, laden with sincere care for guests' body, mind, and soul.
Century House
Hotel/Restaurant & Conference Center
997 New Loudon Rd. (Route 9)
Latham, NY 12110
1-(888)-67HOUSE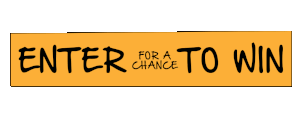 The mBB web site contest is open to mBB members only.