SingleCare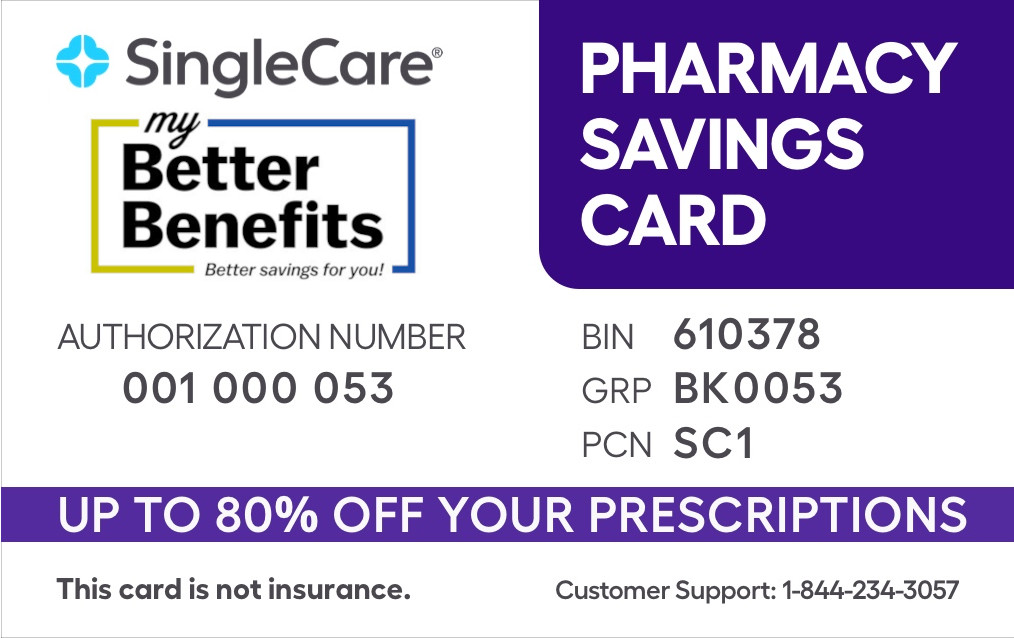 This SingleCare pharmacy savings card entitles you to up 80% off 10,000+ prescription medications. The card is pre-activated and ready for immediate use at any participating pharmacy nationwide. We make it available in a digital form to our mBB members and their families so that you never have to print out a card. It's always available on your phone.
SingleCare cards work whether you have health insurance or not, and our prices often beat insurance cost-share. A typical person that regularly fills prescriptions saves an average of $37 a script and hundreds of dollars per year.
Using SingleCare is easy: just show our card to the pharmacist when you fill your next prescription. Savings are automatically applied at checkout.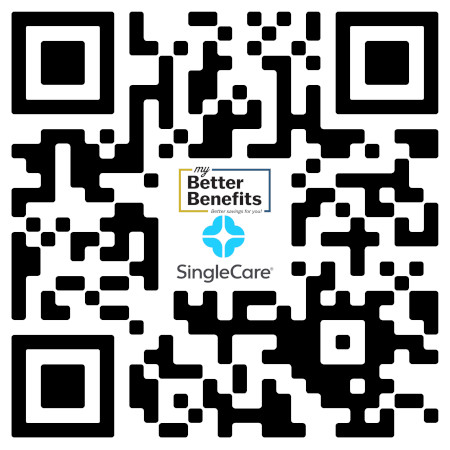 Keep a card for yourself and share the QR code with a friend or family member so they can get their digital card!
SingleCare is not insurance. There are no claim forms, deductibles, limitations, or maximums. SingleCare can be used by anyone. No one is excluded from this program for any reason.
Why should you use SingleCare?
It's free - you do not need to enroll

It saves you money

Even with the best health insurance plan, when you or any member of your family go to the doctor you still are likely to have some out-of-pocket costs. SingleCare has negotiated prescription discounts on your behalf to save you additional money - it can help reduce your copays.

In addition, some drugs may not be covered by your insurance, or your deductible may be too high. SingleCare can come to your rescue. All you need to do is present the card above or the info. below to your pharmacist.
BIN 610378
Group # BK0053
PCN SC1
Why do we recommend SingleCare?
We compared similar savings programs like GoodRX, CleverRX, OptumPerks, WellRx, and RxSaver. Overall, SingleCare won out as being the easiest to use and consistently offering the best pricing/greatest savings when we compared ten commonly obtained prescription drugs at Walgreens, Wegmans, CVS, and Rite Aid.
Print out your ID card if you would prefer not to use the app.
Canada
To our members in Canada, our apologies but SingleCare is only available in the U.S. at the present time.