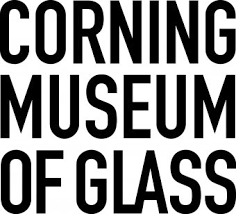 The Corning Museum of Glass
The Corning Museum of Glass displays the world's best collection of art and historical glass. When you visit, you'll see more than 3,500 years of history displayed in the Glass Collection Galleries, from the glass portrait of an ancient Egyptian pharaoh to contemporary sculpture made in glass.
You can learn about the science and technology behind innovations in glass through hands-on exhibits in our Innovation Center. There you can explore the concepts behind optics, vessels, and windows, and meet the innovators who have changed our world using glass. Glass is brought to life during a Hot Glass Show, which are live, narrated glassmaking demonstrations offered all day, every day.
Your mBB Discount for CMoG:
To save: Show your mBB ID card at the admissions desk
* Discount does NOT apply to already reduced tickets (AAA, Senior, Military, Resident, Student)
Open daily 9 AM to 5 PM. Extended hours Memorial Day through Labor Day, 9 AM to 8 PM.
Make Your Own Glass projects (additional fee) fill quickly so book in advance. If you book a Make Your Own Glass project online, you'll receive a coupon in your e-mailed confirmation letter good for $10 off a $50 purchase in the retail shops.
Book your Make Your Own Glass time here.
UPCOMING EVENTS: Many events are no extra charge and included in the cost of admission. Some, such as make your own glass, are an extra charge.
The Corning Museum of Glass, One Museum Way, Corning, NY 14830.
Telephone: (800) 732.6845 or (607) 937.5371.
E-mail: info@cmog.org.