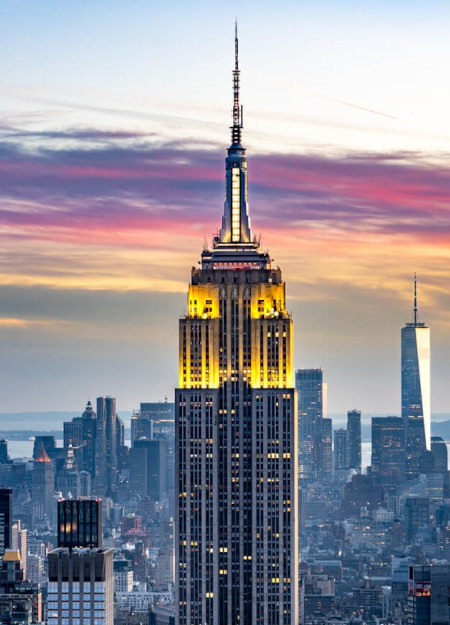 Empire State Building
The Empire State Building is the highlight of New York's skyline, reaching 1,250 feet above the city. Hop on to the observatory and experience stunning views of the city and beyond from the top of one of the most famous landmarks in the world.
The New Empire State Building Experience not only gives you access to the legendary New York City landmark, allowing you to soar 1,054 Ft (320 m) high and enjoy magnificent 360-degree open air views of New York City & beyond, it now also provides you access to the new second-floor galleries (12 interactive exhibits), taking you on an experiential journey from the building's construction to its current place in pop culture. Explore the new Site in the 1920s, Construction, Opening Day, Modern Marvel, Otis Elevators, World's Most Famous Building, King Kong and Celebrity Exhibits!

If you are looking at other sightseeing options in NYC, you might also consider the mBB discount for City Pass which includes attractions in addition to the Empire State Building in one convenient app that grants admission to multiple attractions.

Click on the button above to learn more about NYC's CityPass