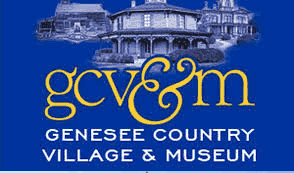 Genesee Country Village and Museum
In season, Genesee Country Village & Museum features costumed interpreters in restored historic buildings, breathing life into an authentic 19th-Century Country Village. One of the largest living history museums in the country located just outside of Rochester, NY, in Mumford, it is also home to the John L. Wehle Gallery and a nature center.
Step back into a living, working 19th century country village. Explore over 68 furnished buildings faithfully restored to their original glory. Meet knowledgeable costumed interpreters who keep the hearth fires burning, the heirloom gardens flourishing, and the livestock tended. You'll hear the clanging of the blacksmith's hammer, smell the aroma of fresh baked pies and bread, roll the hoop with the stick, test your balance on the stilts and otherwise truly experience life in a 19th century American country village.
Discover one of the best privately held collections of historic clothing in the country plus extraordinary wildlife and sporting art that spans four centuries—from the 1600s to the 1900s—in the John L. Wehle Gallery.
2021 GCVM ADMISSION DISCOUNTS with your mBB ID card (opening for the regular season May 8):
Show your mBB ID card* at the admissions booth during the regular season to obtain:

$3.00 discount on regular adult admission, regularly $18.00**, only $15.00.

$3.00 discount on regular senior admission (62%+), regularly $15.00**, only $12.00.

$3.00 discount on regular student admission (13-18), regularly $15.00, only $12.00.

$1.00 discount on regular youth admission (ages 3-12), regularly $12.00 only $11.00.

Children 2 and under, free.

* You may receive a discount for up to 4 people with your mBB card. Discount applies to on site ticket purchases only (not online).

** Special Event rates may vary from general admission rates. Check the date you plan to visit. For selected special events where the admission is $5 more (regularly $23 instead of $18), the discount will still be $3 off of the enhanced admission price. See the info. on special events below.
RETAIL STORE DISCOUNTS:
Show your mBB card in the museum's gift shop to save an additional 10%.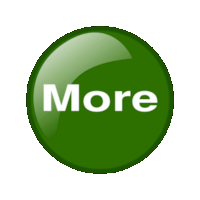 2021 hours of operation
May 8 to Sep 6, open Wednesday through Sunday, 10 AM to 4 PM

The Museum Store remains open until 4:30 PM

Sep 16 - Oct 17, we are open Thursday through Sunday, 10 AM to 4 PM

GCV&M is open regular hours for the following holidays: Independence Day, Labor Day & Columbus Day.
Special Events include (but are not necessarily limited to):
Generally, for special programs and those where reservations are required (e.g., Christmas holiday tours), there is typically no discounted admission. Exceptions will be posted here if available. The following special events do NOT offer discounted admission: Maple Sugar Festival, Antique Show, Spirits of the Past (Halloween), Holiday Market, Preparing for the Holidays, Yuletide (Christmas), or musical concerts for which there is an extra charge (Summer Sunset Series).
Telephone: (585) 538-6822. Show your mBB ID card. Located in Mumford, NY