2023 GCV & M ADMISSION DISCOUNTS with your mBB ID card (opening for the regular season May 6, 2023):
Show your mBB ID card* at the admissions booth during the regular season to obtain:

$3.00 discount on regular adult, senior (62+, regularly $19.50 at the door) and student (ages 13-18, regularly $16.00 at the door) admission.

$1.00 discount on regular youth admission (ages 3-12, regularly $13.50 at the door)

Children 2 and under, free.

* You may receive a discount for up to 4 people with your mBB card. Discount applies to on-site ticket purchases only (not online).

** Special Event rates may vary from general admission rates. Check the date you plan to visit. Your discount will be applied to those enhanced admission prices. See the info. on special events below.
RETAIL STORE DISCOUNTS:
Show your mBB card in the museum's gift shop to save an additional 10%.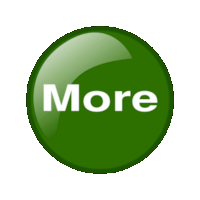 2023 hours of operation
May 6 to Sep 4, open Wednesday through Sunday, 10 AM to 4 PM
Sep 8 - Oct 9, we are open Thursday through Sunday, 10 AM to 4 PM
GCV&M is open regular hours on the following holidays: Independence Day & Indigenous Peoples Day.
Special Events include (but are not necessarily limited to):
Generally, for special programs and those where reservations are required (e.g., Yuletide holiday tours), there is no discounted admission. Exceptions will be posted here if available. The following special events do NOT offer discounted admission: Maple Sugar Festival, Antique Show, Spirits of the Past (Halloween), Holiday Market & Preparing for Winter, Yuletide in the Country (Christmas), or our Summer Sunset Concert Series.