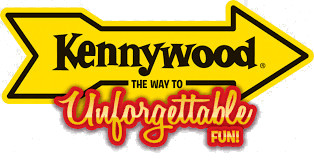 Kennywood - West Mifflin, PA
Take a trip back in time at Kennywood, one of the country's most popular and long-standing traditional amusement parks located in Pittsburgh's West Mifflin area. Despite undergoing countless transformations since first opening in 1898, Kennywood has delicately persevered its park history and traditions, while successfully incorporating 21st century additions and upgrades to its rides and character.
Over 31 major rides, including thrill rides, water rides, kiddie rides, roller coasters and classic rides, pack the park. Time-honored rides like the Jack Rabbit, Log Jammer, the Turtle and the park's oldest flat ride called the Whip remain established favorites of park-goers. And don't forget the food that certainly does not disappoint. From funnel cakes and cotton candy to everyone's favorite Potato Patch fries, Kennywood offers more than 30 snack carts and beverage stands throughout the park. Of course, guests are always welcome to pack their own picnic basket from home to enjoy under one of Kennywood's many outdoor pavilions. Come experience for yourself why this National Historic Landmark has consistently been named among America's best amusement parks.
2020 ticketing info.
Kennywood opens to all guests for the 2020 season July 11 (season pass holders starting July 7 - see below to purchase season passes).

All guests will need to RSVP on Kennywood's web site for the date they are choosing to visit Kennywood in order to maintain reduced capacity. Reservations may be made when you purchase your tickets online or HERE.
Special Offer:
We have a limited # of Kennywood 2020 tickets (valid through Sep 20) for just $25. That's much lower than the price we normally make our Kennywood tickets available to our members. These are paper tickets and will be mailed to you immediately upon order processing so please allow a few days for the tickets to arrive in the mail. These specially priced tickets are made available on a first-come, first-served basis until they are gone.
2020 discounted pricing for mBB members
Kennywood tickets are available for $33.00 ($56.99 + tax at the gate).

Easy online ordering by clicking on the button below. Just pay and print.

Meal deals and season passes available at discounts as well. Season passes start at just $59.99

There is a $3.00 per ticket online processing fee.
Kennywood Holiday Lights
Pricing to be announced. Typically a 15 - 18% savings.

First opened in 1898 as a trolley park, this historic amusement park has captured the hearts of thrillseekers for over 110 years. Home to some of the world's finest wooden and steel rollercoasters, Kennywood is so much more than just an amusement park destination. From live entertainment, to world class food (Potato Patch fries are akin to a religious experience for some), games, merchandise, and constant events; Kennywood offers something for the old and young alike. Try your hand at a challenging game, while the older kids take on the Steel Phantom. Treat the family to a sit down meal at the recently opened Johnny Rockets while you enjoy a free concert, or pair your visit with one of Kennywood's outstanding ethnic days, where diversity is celebrated all summer long. End your fun-filled day with a sweet from Kennywood's own fudge shop.to Patch fries, cotton candy, funnel cakes and ice cream.