SAVINGS BY POPULAR CITIES & SELECT GEOGRAPHIC REGIONS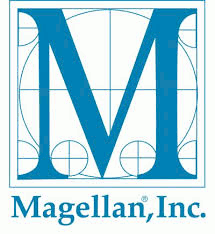 Magellan®, Inc. Real Estate & Relocation
Magellan® Real Estate & Relocation is a real estate firm that assists individual, investor, and corporate clientele with buying or selling a home, business, or investment property anywhere in the world.
Magellan also offers complete corporate relocation services - either to or from the Rochester, NY area.
Your Savings:
Whether you are looking to buy or sell a home, you may receive anywhere from $250 to $1,250 cash back at closing when you use a Magellan® REALTOR® to assist you through the Magellan Real Estate Advantage Program (REAP):

For example, buy a $150,000 house and you'll receive a check back for $500!

If you both sell and purchase a house using Magellan's authorized agents you can save even more - contact us for details (office@mybetterbenefits.org)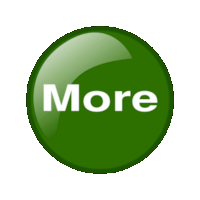 Purchase Price or Selling Price

*

REAP Rebate

$75,000- 149,999

$250

$150,000 - 249,999

$500

$250,000 to $349,999

$750

$350,000 to $449,999

$1,000

$450,000 to $499,999

$1,250

$

500,000+
Contact us for details
If you're both buying & selling

$175,000 and up

Contact us for details

To learn more, reach out at 585-325-3990 or e-mail TODAY for more details about how YOU can take REAP the benefits of Magellan®'s Real Estate Advantage Program!

You may combine your Magellan discounts with those offered by mBB member mortgage companies, insurance companies, attorneys and more to almost triple the above savings .

* For any transaction below $175,000, you may receive a discount when you either buy or sell. One rebate per customer per occasion so if you're both buying and selling a home less than $175,000, we're able to apply it to the more expensive of the two transactions only.

If you are both selling and buying a home through Magellan and the price of the home you have to sell is $175,000 or more, then the amount of the mBB rebate will be increased on the home you purchase.

$ amount may be applied as a credit at closing (typically the case for sellers) or paid in the form of a rebate subsequent to closing after real estate commissions are paid (more typical for buyers).

*Your employer must be REGISTERED for the Real Estate Advantage program in order for you to receive the cash back at closing/discounts of the program.
A Bit More About Magellan Realty

Magellan is a woman-owned company that believes in acting as a socially responsible role model for other businesses by setting aside a Community Service Fund equal to 1% of gross commission dollars, per office, to be spent locally meeting the needs of the homeless as well as other worthy causes.

When you list a property for sale with Magellan, you can be assured that it will be listed on more than 3 dozen realty-related web sites world wide!

Dedicated to building long term wealth for our clients through real estate acquisition and disposition, we provide a periodic analysis of our client's real estate objectives, assets and options and a careful assessment of when to buy and sell.

40+ YEARS OF EXPERIENCE

Through Magellan®'s qualified broker network, international expertise, and global resources, Magellan® is your single point of contact for meeting all of your real estate needs.

Susan Spano, Director of Corporate Services

Realtor GRI, CBR

** Rebate authorized by the New York State Department of State.

**The dollar amount of your rebate may be applied as a credit at closing (typically the case for sellers) or paid in the form of a rebate subsequent to closing after real estate commissions are paid (more typical for buyers).

Magellan also works closely with mBB members Premium Mortgage, Citizens Bank Mortgage and Tier One Mortgage to maximize your home funding and purchase experience. So not only will Magellan assist you in saving hundreds or thousands on your new home purchase, but if you utilize Premium Mortgage, Citizens Bank Mortgage or Tier One Mortgage to obtain your home financing, you'll save even more - thousands of $$, "cash back" at closing.

For further information on Magellan's REAP discounts for buyers and sellers, contact Magellan at (585) 325-3990 or an associate broker directly at (585) 713-3370. You may also e-mail them at: office@mybetterbenefits.org.

In conjunction with our corporate partners, Magellan® offers Home Buying, Home Selling and Home Building Seminars at your location and at your company's request. Contact us at (585) 325-3990 for further information.

WHEN YOU LIST A HOME WITH MAGELLAN REALTY, YOU RECEIVE MAXIMUM EXPOSURE.

NOT ONLY WILL YOUR PROPERTY BE FEATURED ON OUR LOCAL MULTIPLE LISTING SERVICE AND THE WEB SITES OF ALL OTHER LOCAL REALTY FIRMS (Howard Hanna, Hunt, REMAX, Century 21, etc.), BUT IT WILL ALSO BE LISTED ON MORE THAN 3 DOZEN NATIONAL AND INTERNATIONAL WEB SITES INCLUDING:

AOL Real Estate

CLR.com

Comcast on Demand

Cyberhomes

Enormo

eReal Investor

FreedomSoft

Google

Google Maps

Green Buyer Flyer

Home on the Tube

Homes.com

Homes by Lender

Homescape

Homes & Land

Home Winkds

Hotpads

House Hunt.com

Lake Homes USA

Land Watch

Learn More Now.com/Find Homes

Liquidus

Lycos classified

My Realty.com

Ocean Homes USA

Oodle Marketplace

Overstock.com Real Esatate

Propbot

Property Pursuit

Property Shark.com

Real Estate Central

Realtor.com

Realty Store.com

RealtyTrac

Redfin

Relocation.com

Resortscape

Rochester Homes for Sale

Trulia

US HUD

Vast

Yahoo Homes

Tweet Lister

Zillow

Magellan Realty

1485 Monroe Ave.

Rochester, NY 14618

585-713-3370 or

585-325-3990

Web site: www.1magellan.com

The mBB web site contest is open to mBB members only.