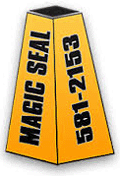 Magic Seal
One of the top 100 paving contractors in the U.S., Magic Seal offers mBB members discounts on asphalt driveway paving and sealing, asphalt repair and more. Both for commercial and residential customers. The mBB Offices have used Magic Seal's services for years to protect our driveways and parking areas. We can personally vouch for their excellent workmanship and top notch customer service.
Magic Seal's services include: Driveway sealing; Driveway repair and replacement; Asphalt crack repair; Commercial Asphalt sealcoating; Asphalt repair; Asphalt resurfacing and asphalt replacement; and parking lot striping and pavement marking.
Magic Seal serves the Rochester area and points east and west. They go as far west as Hamlin / LeRoy / Batavia and as far east as Mendon / Macedon / Ontario. They even do areas in Syracuse. Unsure if Magic Seal serves your area? Call them, (585) 581-2153. Appointments for sealing are generally taken starting early April and sealing and paving begins May 1.
Your mBB Discounts:*
Driveway / Parking Lot sealing:

$5 off projects of $100 or less

$10 off projects of $101 - $200

$20 off projects of $200 - $500

$50 off projects of $501 or more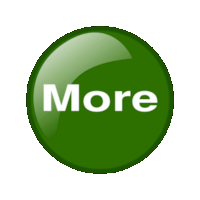 Magic Seal uses geo-mapping software to accurately measure your driveway and price your job in real time when you call.
How to Obtain your Magic Seal discounts:
Call (585) 581-2153 for a free estimate. Identify yourself as an mBB member and ask for the appropriate discount as outlined above.
* These discounts may not be combined with any other offer or promotion.
Magic Seal, Hilton, NY 14468. (585) - 581-2153.