Marineland Canada 2019 GOOD-ANY-DAY PRICING
mBB members may purchase tickets online using the link below. Purchasing tickets online is the least expensive way to obtain tickets. These prices are in Canadian dollars so you receive any benefit of the exchange rate if paying with U.S. dollars. Any ticket may be upgraded to a season's pass at the park for an additional $5 CA at the Fun Card Centre on the day of your visit.
Adult, ages 13 - 59, only $39.95 + HST (regularly $49.95 + $6.49 HST)

Junior, ages 5-12, only $32.95 + HST (regularly $42.95 + HST)

Senior, ages 60+, only $32.95 + HST (regularly $42.95+ HST)

Ages 4 and under, free.
At checkout, and after you've selected your tickets and entered your name, look for Have a coupon? Click here to enter your code and enter the code d240bacf. Note the code is case sensitive so we suggest copying and pasting it in. A barcode will be provided which is your ticket. Tickets may either be printed off OR you may show them on your smart phone without having to print them. If not all of your group will be visiting Marineland at the same time, please print the tickets

code d240bacf
- code is case sensitive
1.
Not able to purchase your tickets online?
Print off this coupon to get $7 off at the gate on admissions. Coupon must be printed and presented at the gate (not able to show on your phone).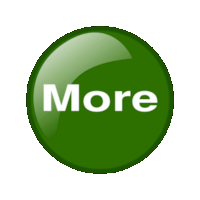 Questions about crossing the border? It's much easier to get over and back than you think - view this border crossing information from the Canadian government regarding documents needed for entering Canada.