myAutoloan: Auto financing and Refinancing made simple. Shop and compare auto loans in minutes. Our average customers save up to $1900.
"Save up to $1900 and ZERO payments up to 90 days for qualified customers" - Because of and during this pandemic, most all of our refinance lenders will be able to offer up to 90 days for qualified customers and can discuss terms with individual customers once approved.
Our applications are FREE, fast, and easy, and you're never obligated to use one of our lenders' offers or loans. We match you with lenders that directly fit your needs via a patented analysis and evaluation process. Apply now and receive up to four loan offers within minutes.
So why should you choose myAutoloan?
Getting approved though myAutoloan.com saves you time and money, two things that are definitely worth saving.
One application with up to 4 loan offers in minutes. Let lenders compete for your business and compare offers side by side!

Lowest interest rates available with no markups, save up to $1900!

Fast and absolutely FREE – no fees or obligations.
mBB members who fund a loan with myAutoloan.com also receive our "Loyalty Benefits" package (see below)!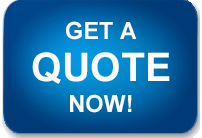 Our "Loyalty Benefits "include:
Free Motor Club with Roadside Assistance and Service Discounts (1 year)

Free Identity Theft & Insurance (1 year)

Free Fuel Rewards

Plus, A Reward You Will Like The Sound Of!

FREE 3-Month SiriusXM® All Access trial subscription just for financing or refinancing a vehicle equipped with SiriusXM! No credit card required. Listen on Your Phone + At Home + Online with SiriusXM All Access, our best package, with every channel available on your satellite radio, anywhere you drive. And out of the car, listen to SiriusXM or watch SiriusXM video online and on the app all for free.
How to Use your Tax Refund to Buy a Car Now
Wondering if you can use your tax refund to buy a car? The short answer is, yes. You can! You may not realize it, but your tax refund is actually the perfect amount of money to get you into the driver's seat of a brand new or new-to-you car. Follow along and we'll show you exactly how to use your tax refund to buy a car in a few simple steps.
The down payment is the part of the purchase price that you (the buyer) pay in cash and do not finance with a loan. Some lenders do not require a down payment, but most do. Even if your lender does not require a down payment, it can still be in your best interest to make one. The more you put down upfront, the less you need to borrow. A smaller loan means smaller payments!
Plus, a large down payment can help get you approved if you're applying for a car loan with poor credit. You'll be borrowing less (so less risk for the lender) and will show the lender that you're serious!
Apply through myAutoloan and we'll match you with up to four offers in a few short minutes. No obligations and no fees. Choose your offer and then receive an online certificate or check within 24 hours. Use your check to buy the car you want, where you want!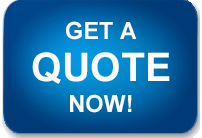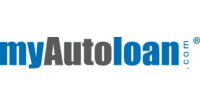 Disclaimer/ Terms of Use
myAutoloan.com is directed at, and made available to, persons in the continental U.S. excluding Alaska and Hawaii.

Applicants must be 18 years old or older.

Average customer savings are derived using application information, lender funded loan data and general assumptions

Customers who apply for a loan using the links within my Better Benefits web site, get approved and ultimately fund a loan with one of myAutoloan.com sourced lenders qualify for one free year of Loyalty Benefits.