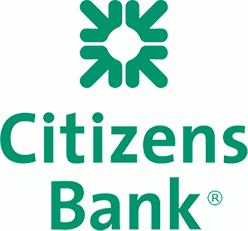 Citizens Bank
Since 1871, Citizens Bank has been in the business of helping people with their personal finances. Citizens now has over 1,200 branches and more than 3,200 ATMs to assist you wherever you live.
Offering full service banking - checking accounts, savings accounts, money market accounts, mortgages, equities, student loans, student loan refinancing (federal, state, and PLUS loans), credit cards and financial workshops.
Locate a Citizens Bank branch and YourPlace Banking representative here.
Your mBB savings: Picture your life beyond student debt!
If the idea of lightening student loan payments sounds appealing to you, this unique partnership may be the answer. With over three decades of experience in education finance, Citizens is dedicated to helping you take control of your student loan payments with the Citizens Bank Education Refinance Loan®.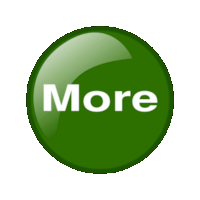 New Benefit for Families in College
From undergraduate to medical school, this new addition to your benefits package helps parents and students pay for college. mBB members and their families could get up to a $500 credit on a Citizens Bank Student Loan® or Citizens Bank Student Loan® for Parents.*

To take advantage of these benefits, you must apply through your exclusive Citizens Bank microsite.
With no application, origination or disbursement fees, the Citizens Bank Education Refinance Loan also allows you to potentially:
Lower your monthly payment to put more money back in your monthly budget

Lower your interest rate if you're paying higher rates on old student loans

Pay your loans off faster by paying less in interest and more toward your principal balance

Lock in a fixed-rate loan to replace a variable-rate loan so your payment amount is always the same
In this way, you can earmark your money for important goals like saving for a home or car, or even a trip!
*To qualify for the principal credit offer, the borrower or co-signer (if applicable) must apply for, be approved, and disburse a Citizens Bank Education Refinance Loan through the employer's dedicated Citizens Bank Student Loans website. The Education Refinance Loan must be in good standing at the time the Principal Balance Reduction Benefit is paid. Only one Principal Balance Reduction Benefit is allowed per applicant. Principal reduction will be applied with an effective date equal to the loan's disbursement date. Principal reduction may take up to 2nd billing cycle to display on monthly statement. The Principal Balance Reduction Benefit will be processed as a reduction of principal to the Education Refinance Loan and will not impact the required monthly payment amount or the payment due date for the loan. The value of the Principal Balance Reduction Benefit will be reported to the IRS. You are solely responsible for any taxes that may be owed as a result of the $250 earned. Please consult your tax advisor. Citizens Bank, N.A. does not provide tax advice. Citizens Bank Student Loans reserves the right to modify the terms of this offer at any point in the future for new applications.
Citizens Bank also sponsors a Home Mortgage Employee Benefit Program that offers $500 credit at closing to mBB members. For details, look here.
Member FDIC. Citizens Bank® is a brand name of Citizens Bank, N.A. and Citizens Bank of Pennsylvania. © 2016 Citizens Financial Group, Inc.
Citizens bank has branches in CT, DC, DE, FL, MA, MD, ME, MI, NC, NH, NJ, NY, OH, PA, RI, SC, VA, and VT.