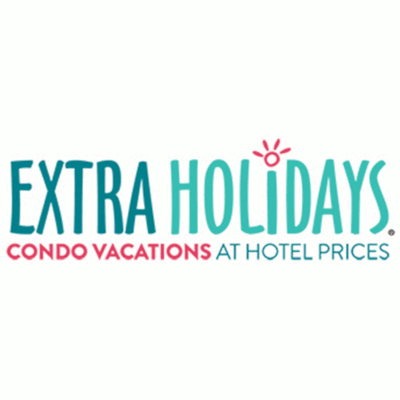 Extra Holidays
Resort Stays at Hotel Prices! Save up to 20% with the Wyndham Corporate Code below.
Exceptional vacation resorts offered by Wyndham Extra Holidays are located in the most desirable vacation destinations in the United States and beyond. From historic small towns to bustling urban cities to relaxing Caribbean, Fiji and Hawaiian islands, there is an abundance of vacation spots to explore and discover.
At Wyndham Extra Holidays Resorts, excellent service and the finest comforts are standards you can always rely on. Each room is equipped with kitchens, washer/dryers, parlors and bedroom/multi-bedroom configurations. Why spend more at a hotel when you can get more for less in a condominium environment? With more spacious floor plans than a hotel, you can also enjoy a two- or Three-Bedroom condominium where your kids have their own room!
Vacations are now more affordable; dining out three meals a day is no longer a necessity. Check out our collection of resorts today and let us know about your stay!
Book online using the button below. Your Wyndham Corporate Code is already inputted Your corporate code is 2000010011

Or call toll free, (800) 428-1932.
Provide the agent with the discount code 2000010011