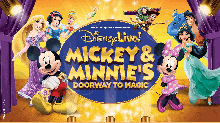 Disney Live! presents and Disney on Ice . . .
Discounts available for many popular price levels for all touring versions of Disney Live & Disney on Ice. You will also save additional $ with reduced service fees that would normally be charged by TicketMaster or other ticketing venues.
Typical savings of $5 to as much as $15 off per ticket plus additional savings on service fees on upper level tickets (e.g., typical $25 ticket is reduced to $15).

Discounts always end at least a day or several days prior to a performance date so buy early for the best seats.
Performances are automatically updated in the links for:
California
Florida
Georgia
Maine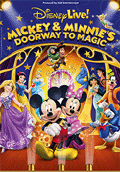 Maryland
Massachusetts
New Hampshire
New Jersey
New York
Nevada
North Carolina
Pennsylvania
South Carolina
Texas
Vermont
To order:
Find your performance from the list of eligible performances by clicking on the "more" button below: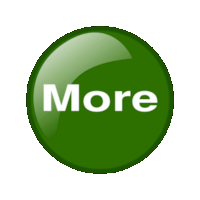 Performances are listed alphabetically by city so scroll down to find the city you're interested in. Performances are also updated near the beginning of every month (typically by the 10th) as they are added to the schedule so if you do not see an upcoming performance listed here, check back after the 10th of the month or put in a call to Feld Group Sales (#2 below) and inquire. Note that we've experienced some difficulty in downloading the .pdf file above to I-Phones and I-Pads. If you're unable to open the link, please use option # 2 below to call Feld Group Sales directly.
Call Feld Group Sales at (866) 248-8740, Option # 1.

Identify yourself as a member of my Better Benefits for your discount.

Purchase your tickets with a credit card - it's that easy.
If you don't see a performance you're looking for listed, call the toll-free # above and ask or email felddirectgroups@feldinc.com and make sure you include that your group name is my Better Benefits.
The perfect treat for your Disney experience - Jelly Belly jelly beans featuring Disney characters -

details