SAVINGS BY POPULAR CITIES & SELECT GEOGRAPHIC REGIONS & CITIES
Food, Chocolates, & Gift Baskets
Food, flowers and gift baskets are always perfect for corporate as well as personal gift giving.
Gourmet Gift Baskets

10%-20% off sitewide for gift baskets for all occasions & corporate gifts
Restaurant.com

Save 80% or more! Get a $25 restaurant gift certificate for $2-$5

Freshly

Best $ off deal for your first order plus up to $10 cash back
Dylan's Candy Bar

25% off

and free shipping on orders of $50+

Godiva Chocolatier

15% off all products sitewide
Bakerly

25% off your first order - a taste of France

Blue Apron

Save $60 over your first 3 boxes up to $80 over your first 4
Old Time Candy

10% to 15% off candy you ate as a kid

Bake Me A Wish

15% off cookies, cakes, cupcakes & more
Harry & David

20% off delectable treats

Cheryl's

15% off on delicious goodies
FarmFoods

15% off plus up to 4% cash back on premium meats

Chicago Steak Company

Save 15% or more sitewide
Fish's Farm Markets

10% off at Fish's Farm greenhouses and roadside stands

Shari's Berries

Hand-dipped strawberries & more - 5% to 15% savings
The Popcorn Factory

20% off delicious popcorn

Community Supported Agriculture

$25 off full or partial CSA shares
Amazon

Dozens of Amazon food coupons updated weekly and automatically applied

Green Chef

50+ off plus free shipping on your 1st box + 15% off on-going
Raddish Kids

A cooking club for kids - save $17 off a 6 month subscription

Healthy Truth

Save 20% on superfood products (powders & supplements)
Cookies by Design

10% to 20% off creative cookies & desserts

Cheesecake.com

10% off the entire sweet site
Fruit Bouquets

15% off sitewide

Edible Arrangements

$10 off orders of $59 or more
Nutribullet

Over 20% off

Vitamix

15% off plus free shipping on orders of $100+
Omaha Steaks

Save up to 61% plus free shipping

Bakerly

25% off your first order - a taste of France
1800Flowers

Save 20% on flowers and gifts

FTD

Get 20-25% off FTD flowers and gifts
Teleflora

Your BEST deal - 25% off all flowers & gifts

1800Baskets

20% off on all gift baskets
Postmates

$100 in grocery & good delivery credits

From You Flowers

20% off on all gift baskets
ProFlowers

20% to 25% off sitewide

Florists.com

20% off on all flowers and gifts
Balance by BistroMD

10% off & free shipping for your 1st healthy order plus 5% cash back

Grubhub

Best $ off deal for new customers plus 5% cash back
Sun Basket

Up to 50% your first order, free gifts, plus 10% off next 12 orders

Home Chef

Up to 55% off your first order, up to $40 total
Bakerly

25% off your first order - a taste of France

Blue Apron

Save $60 over your first 3 boxes up to $80 over your first 4
Doordash

Up to 25% off your first order or up to $15 cash back

Instacart

Free delivery on your 1st order plus $5 cash back
Purple Carrot

Vegetarian meal kits up to $35 off and $25 cash back

Thrive Market

Get 25% off your first purchase plus a free gift when you join
Dinnerly

Up to $30 to $45 off when you sign up

Martha Stewart & Marley Spoon

$30 off your first order up to $60 total
Freshly

Best $ off deal for your first order plus up to $10 cash back

Home Bistro

Gourmet meals that we cook and deliver, you just heat them up
Tasty Ribbon

Save 20% on curated, artisanal gourmet food boxes

Imperfect Foods

30% off your first order - eliminate food waste and build a better food system
Candy Club

Subscription candy gift boxes - free delivery on your 1st order

Dylan's Candy Bar

25% off plus free shipping on orders of $40+
Baked by Melissa

Save 10% on orders of 50+ - delectable mini-desserts

Rastelli's

$17 off fresh, never frozen gourmet meats & fish
Vahdam Teas & Superfoods

15% off award-winning Indian teas

Coffee Wholesale

10% off sitewide
Hawaii Coffee Company

10% off your first order

Peet's Coffee

30% off new subscriptions + free shipping over $49
Gourmesso

10% off when you sign up - Nespresso coffee capsules

Driftaway Coffee

75% off a tasting kit for any environmentally conscious coffee subscription
illy

Italian specialty roasted espresso - 15% off

Simply Chocolate

Up to 20% off sweet treats
Uber Eats

Up to $4 cash back

goPuff

$7 off $14+ food delivery
Russel Stover

$5 cash back for chocolates crafted in small batches

Godiva

15% off sitewide plus 5% cash back
Fish's Farm Markets

10% off at Fish's Farm greenhouses and roadside stands

Andy's Candies

Specials from a home-grown chocolatier
Bev - 20% off

Break the Glass & Drink Better with Canned Wine Delivered

MonthlyClubs.com

All the clubs in one place. $12 off 4 shipments
Bro Basket

The perfect gift for your Bro with 15% off sitewide

Vinology

$50 off premier online wine course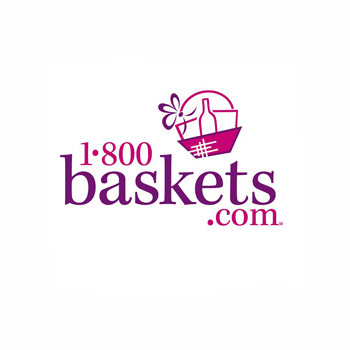 1 800 Baskets
Gift baskets, flowers and more - food, wine and other gifts for birthdays, holidays, welcome presents and corporate gift giving.

20% off sitewide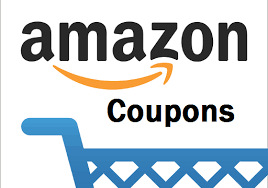 Amazon.com
Save up to 55% with Amazon coupons.
Offering mBB members access to over 1,200 rotating coupon specials each week. There are thousands of products available at Amazon.com.
Let Amazon.com do your coupon clipping for you and automatically provide the savings. The savings opportunities you see below are generally time sensitive.
Just click on the "Save Now" button below to be directed to current Amazon.com coupons that will automatically be available when you shop. You don't need to clip the coupons, just shop as you normally would and if they are available on a product, they will automatically be applied. This page will remain open so you can refer back to the coupon code or other Amazon.com links.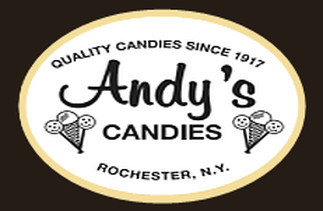 Andy's Candies
For over a century, Andy's Candies has been making the kind of homemade chocolates and confections that you can only dream about.
Family-owned and operated since 1917, Andy's makes mouth-watering treats for Christmas, Easter, Wedding favors, Baby Showers, custom corporate gifts and more.
2 ways to save on Christmas candy - $1 and $5 coupons for in-store purchases and 10% off for ordering online.

Order anything online from the Christmas store and save 10% with the code tenmbb. Code expires 12/19/22.

Free shipping on orders of $60+.

promo code tenmbb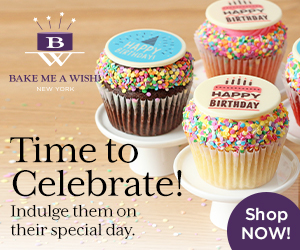 Bake Me A Wish - Gourmet gift & birthday cakes
Our gourmet gift cakes, baked exclusively in our award-winning New York bakery, can be sent nationwide and are guaranteed to arrive on the date you request.
Each cake or cupcake delivery you order online arrives in an elegant gift box and includes a greeting card on which you can provide a personal message to your recipient. With a variety of occasions to choose from, you can make your loved one's next birthday, anniversary, holiday or event an occasion to remember by sending a gourmet cake from Bake Me A Wish!
15% off everything - all cakes, cupcakes, Gifts & More with the code CELEBRATE through 9/30. Delivered at home or work - just click on the "Buy Now!" button below.

Use code see above
Email us if you require an updated code - they change at the end of each month.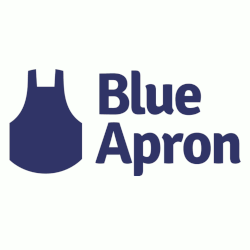 Blue Apron
Blue Apron makes cooking fun and easy. We'll provide you with all the ingredients that you need to make a delicious meal in exactly the right proportions. We send incredible recipes and farm-fresh ingredients to make great cooking accessible to everyone!
Blue Apron is one of the meal plans that office members at my Better Benefits use and personally endorse.
Starting at $7.49 per serving. Each week, enjoy three vegetarian meal kit recipes on Blue Apron's Signature menu (two servings per recipe).
9/11 - 10/1: New Customers: Enjoy $110 off across your first 5 orders + free shipping on your first order! Click on the "Enroll now" button below.

Ongoing: Enjoy $110 off across 5 orders—plus, your first order ships free! Just click on the "Enroll now" button below. Offer varies by time frame.
Cheesecake.com
A little happiness through the mail! You can send cheesecake to just about anyone. You can't go wrong with the classic New York style cheesecake. We also carry unique flavors like the Crème Brulee cheesecake. If you aren't sure what their favorite flavor is, the Cheesecake Sampler is the best choice for cheesecake gifts. The Turtle Cheesecake is always a crowd pleaser and has an excellent presentation, a great gift for that important client. Our cheesecakes online also make a great birthday gift, who wouldn't want to receive a delicious gourmet cheesecake for their birthday.
Cheesecake.com is a member of the Gourmet Gift Baskets family.

code BETTER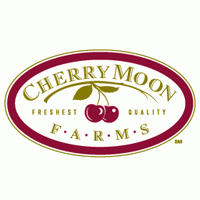 Cherry Moon Farms
Celebrate any special occasion with organic and fresh fruit baskets, gift basket, and spa baskets from Cherry Moon Farms®.
Whatever the occasion or whoever the recipient, our baskets the perfect choice. Mom will adore our festive cookie bouquets, your sweetheart will swoon over our baskets filled with decadent treats and a new business contact will appreciate a classic basket filled with gourmet cheese and sausage.

Promo code MBB20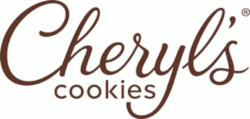 Cheryl's - Gourmet Cookie Gifts
Based in Columbus, OH, Cheryl's specializes in offering gourmet cookies, brownies, cakes and fancy cookies, including seasonal cut-out cookies topped with a signature butter cream frosting. Cheryl's also offers seasonal offerings with gift ideas for every occasion and has a customer-focused business gift department to better serve medium and large companies.
10% OFF sitewide and enjoy gourmet cookies, cakes, snacks and more at Cheryls.com! Use the promo code 10SC. Plus, other specials when you click on the link.

Promo Code 10SC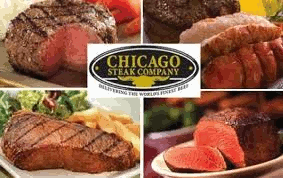 Chicago Steak Company
The Chicago Steak Company is dedicated to bringing you the very best in beef, which is why we specialize in Dry Aged USDA Prime steaks. With our state-of-the-art Dry Aging room we artisan age each steak up to 6 weeks for a robust, nutty, flavor profile. USDA Prime is the highest grade awarded by the USDA to beef, accounting for only the top 2% of all beef raised by American ranchers.

Promo codes see above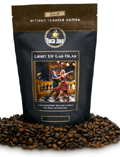 Coffee, Tea, and Coffee Services
There's no better way to start the day than a nice cup of coffee, tea, cocoa or chai latte. Let these mBB members assist you in that search for a perfect cup.
These vendors and others and others will help you save:
Coffee Wholesalers

Gourmesso

Hawaii Coffee Company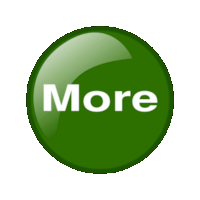 Give a gift that tastes as good as it looks with cookie bouquets for any event! Celebrating 30 Years. For Any & All Occassions. Same Day Hand-Delivery. Types: Fresh Cookie Bouquets, Cookie Gift Baskets, Cookie Cakes, Gourmet Cookie Delivery, Birthday Cookie Baskets. The perfect gifts for Mom, birthdays, military and more.

coupon codes
CJTAKE10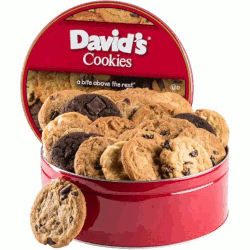 David's Cookies
Save up to 15% - 20% on regularly priced delicious, fresh baked cookies, brownies, cakes & cheesecakes, baked fresh daily by David's Cookies.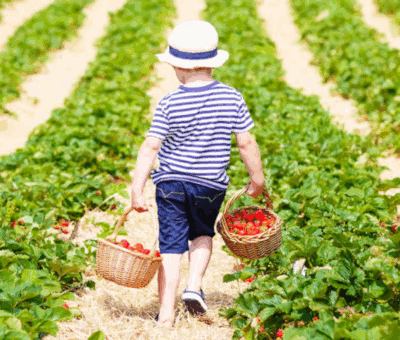 Fish's Farm Market & Greenhouses
For the very best in fresh produce that is locally grown, as well as flowers, bedding plants, hanging baskets, and more!
Farm Market Discounts
Show your mBB ID card for the savings at the greenhouses, farm markets, or roadside stands.

CSA (Community Supported Agriculture)
You can also save when you purchase shares in Fish Farm Market's CSA - a $600 investment returns around $1,000 in produce over the seasons.
The discount for mBB members is $25 off the annual fee of either a full share, half share, or micro share. Vegetable share investments include UPick strawberries!

The regular cost for a full share is $625, mBB members only pay $600. The half shares are $375 and MBB members pay only $350. $225 micro shares become just $200. And, you can also save $25 on a Fruit share investment, regularly $275, only $250.

To obtain your CSA discount from Fish Farm Market:

order online (more button below)

Indicate you are an mBB Member (it's right on the form)

and enter the code MBB

2023

code MBB2023

For more info. on the Fish Farm Market CSA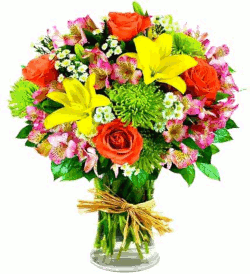 Flowers, Gift Baskets, and Florists
Save 10 to 25% on online orders of flowers, gift baskets, chocolates, and more from retailers like:
1800Flowers.com

FTD.com

The Flower Store

From You Flowers

GiftBaskets.coms

ProFlowers

Telefora

GiftTree.com
We've removed this vendor from our program. Apologies.
Gourmet Gift Baskets.com
Looking for gift baskets that really represent you and accurately convey your sentiments? Then look no further than Gourmet Gift Baskets. If you're tired of the same old gift baskets dropped shipped from a warehouse, then you'll love our handmade gift baskets made with award-winning, critically acclaimed gourmet foods.
Perfect gifts for family, friends, or corporate gift giving (with free shipping on many popular meat & cheese baskets).
Routinely seen in Bon Appétit, Gourmet, Food & Wine and The Food Network®. Send Get Well Gift Baskets, Baby Gift Baskets, Food Gift Baskets, Beer Gift Baskets And More With Confidence.
Discounts may vary by time frame. Please e-mail us if you do not see a current offer in place and we'll endeavor to update it right away. You may use one code at a time so select the one that offers you the best discount. Codes below are caps sensitive so enter them exactly as you see them:
Give Gourmet Gifts & Save! Use code BETTER23 to save 15% off $50+ Orders. For mBB members only through 12/31/2023, Click on the button below.

Other ongoing, save 10% with the code WED10.
code BETTER23 or see above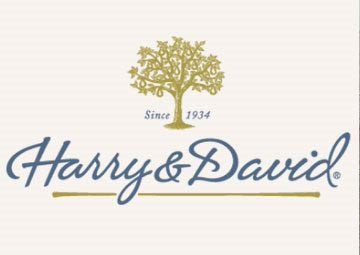 Harry & David
Gourmet treats and of course the fruit-of-the-month club!
Gift baskets, chocolates and treats, gourmet food and wine, and special treats for holidays.

20% off sitewide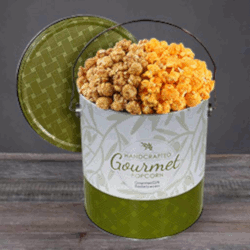 King of Pop
Looking for gifts that really represent you and accurately convey your sentiments? Then look no further than the King of Pop. If you're tired of the same old gift baskets dropped shipped from a warehouse, then you'll love our handmade gift baskets and pop corn in every flavor imaginable.

Email us if codes need to be updated.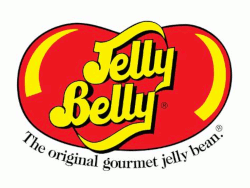 Jelly Belly
The # 1 gourmet jelly bean! For wedding favors, bridal showers, corporate gift giving, graduation party favors, holiday parties or christenings. Have you considered the wonderful tasty and low-cost alternative of jelly beans? Everyone loves jelly beans and no one makes them better than Jelly Belly!

Promo Codes: Y0USAVE5 or Y0USAVE15 (see above)
Free shipping on orders of $50 or more.
Mrs. Prindables
We have removed this offer from the site over quality concerns.
Old Time Candy Company

Candy you ate as a kid. Old fashioned candy (but that doesn't mean it's not very, very fresh!) from the 50s, 60s, 70s or 80s. A great gift for any occasion!

Wax Lips, Sugar Daddies, Candy Buttons on paper tape, Kits, Wax Syrup Bottles, Now and Laters, BB Bats and many more fresh candies . . . still available after all these years!

Always offering a 10% discount (or more) for mBB members with other specials at noted below:


FALL2023. Sale Ends 9/23/23.

ONGOING: Get 10% OFF All Orders! Candy made in the USA now offering both organic and gluten free choices. Use Promo Code:

OTC0923 to enjoy 10% off all candy - organic, sugar free and more!

Current monthly Promo Code: OTC0923 or as above (copy and paste the code)
Regarding the promo code, it's always OTC, followed by the two digit month and two digit year. E.g., for April OTC0323, for July OTC0723, etc. Free shipping on all orders of $250 or above (not combinable with other offers).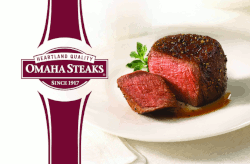 Omaha Steaks
Omaha Steaks manufactures, markets and distributes a wide variety of premium steaks, red meats and other gourmet foods. These products are custom cut and packaged to serve the needs of our various markets. We are a family business and have been since our founding in 1917.

The brand, Omaha Steaks, has been promoted and advertised for 40 years and is positioned as the ultimate in superb service and quality.

Semi-Annual Sale - 50% off Sitewide through 4/3. Click on the link.

Every order includes a donation to Feeding America®.

Stock Up in Style. With a freezer full of Omaha Steaks, being prepared tastes amazing. Receive over 61% off select packages.

Free Shipping on pre-packaged and ready to ship packages. Save with Shipped Free Packages!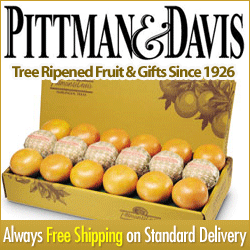 Pittman & Davis
Pittman and Davis is a family owned company based in Texas that's been in business for over 80 years, specializing in the delivery of wonderfully orchard fresh fruit, smoked meats, cheeses, pastries, candies and other scrumptious gift food items.
Gift baskets, chocolates, candies, nuts, treats, gourmet food, and special treats for holidays. Fruit of the month clubs available.
Always free shipping!

Mixed Fruit Medley: 6 Ruby Gems, 8 Tiny Tim Navels, 4 Snack-size Fuji Apples. 20% off, only $19.99 + free shipping. That's a lot of fruit for $20 bucks!

Ongoing offers updated weekly. Click on the "buy now" button below.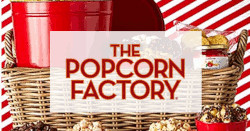 The Popcorn Factory
Savory popcorn treats!
For more than 30 years, The Popcorn Factory has been the "popcorn authority" with our impressive collection of crowd-pleasing gifts and great-tasting snacks. We start with the finest corn grown right here in the USA and transform each kernel into premium popcorn using 100% corn oil and infusions of the very tastiest flavors. The Popcorn Factory pops over 1 million pounds of popcorn per year, and all of our popcorn is Kosher OU-D.

20% off sitewide
Since 1979, we've been delighting customers with delicious, premium popcorn and impressive, all-occasion gift tins, baskets and towers. In all that time, we've remained committed to bringing you fresh product, unique ideas and above all, complete satisfaction. And we back this guarantee with our Popcorn Promise: You and your recipients must be absolutely delighted!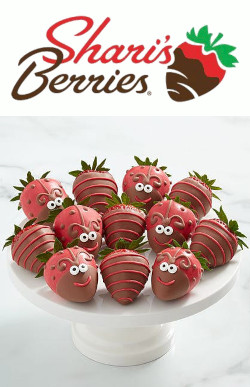 Shari's Berries

Shari's Berries® is your destination for delicious gifts for all of life's occasions. Delight someone with gourmet dipped strawberries, decadent cake pops, luxurious chocolates and freshly baked cakes.

Whether you're wishing someone a very happy birthday, surprising your sweetie on Valentine's Day or spoiling Mom on Mother's Day, our gifts are sure to be sweet. Other specials available, up to 15% off your first order, when you click on the "buy now" button below.

SUMMERFUN25

. Valid through 9/4.

Promo Code see above
Strawberries.com (a Gourmet Gift Baskets company)
Unlike other food gifts, ours are created with only the highest quality ingredients and unprecedented passion. We love what we do, which is made completely obvious by our exquisite desserts. We take the time needed to perfect each and every treat. For this reason, our products are a truly excellent choice for anyone at any time. As a romantic anniversary gift or as a decadent birthday treat, our delicious chocolate covered products are there to help you celebrate.

We love to create and this passion is evident in our exquisite masterpieces. To make truly unique gourmet products, we begin with the most delicious ingredients. We use only the most deliciously ripe fruits, like handpicked berries and crisp apples, which are dipped into imported Belgian chocolates. And by "dipped," we don't mean that we enlist the help of a machine in our quest for decadent desserts. No, no. We believe in the fundamentals of quality, which is why we still dip all of our fruits, cookies, crackers, and cakes by hand.

code BETTER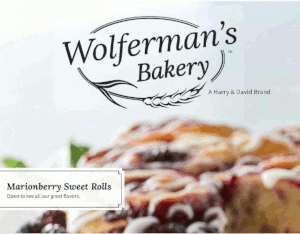 Wolferman's - deliciously by Harry & David
Wolferman's has been a proud purveyor of specialty breakfast foods for over 100 years, starting when the original Signature English Muffin changed breakfast forever. Today we offer our unique bakery treats and English Muffins in gift baskets, totes, holiday gift boxes, as well as custom gifts and assortments of our famous English Muffins, scones, crumpets and other worldly breads.
Discounts will vary by time frame. If you do not see current coupons listed here, e-mail us and we'll check to see if more recent ones are available.

20% off
sitewide with the code
TAWC
Look for the Wolferman's Logo at the top of the page.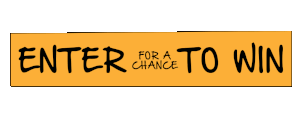 The mBB web site contest is open to mBB members only.