SPECIAL OFFER:
While they last, we have a limited # of gift certificates to all of the shows on the 2019-20 Wilson Stage Series for 50% off.
Each certificate is good for 2 seats to any available performance during the first three weeks of the show's run. Section A seats go for $66 each so that makes each certificate worth $132. We're offering them to our members for 50% off or just $66 (that's $33 a seat) until our supply is exhausted. Order here.
Available certificates include:
Once - SOLD OUT

La Cage Aux Folles - SOLD OUT

A Christmas Carol - SOLD OUT
2019 - 2020 Wilson Stage - Ongoing mBB discounts
Geva is proud to provide exclusive discounts for mBB members. You now enjoy a bigger discount right at the Box Office but only for the first few weeks of any show's run so take advantage of this opportunity now!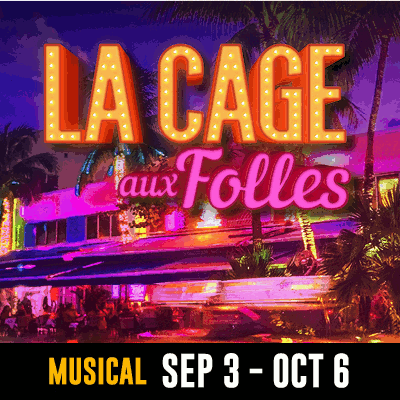 mBB members save up to 25% off regular ticket pricing on Geva Theatre Center's Wilson Stage Season productions (excludes Section C tickets).
Save 25% on First Week Preview performances. Tue/Wed/Thu/Fri/Sat Matinee/Sunday Matinee/Sunday Eve (excludes Saturday evening)

Save 15% on all Second Week performances!

PRIOR SALES EXCLUDED

$25 section C tickets are available for most performances for all dates at the Box Office or by phone only.
These discounts are available for purchase at the Geva Theatre Center Box Office. Call and supply your mBB member number, 585-232-Geva (4382), or stop in and show your mBB ID card at the Box Office, 75 Woodbury Blvd., Rochester.
Click on the image below for the current season's play schedule:

2019 - 2020 Fielding Stage
$5 off all first week's performances
PRIOR SALES EXCLUDED. Click here for a list of the current Fielding Stage schedule.
For more information contact the Box Office at, Geva Theatre Center, 75 Woodbury Blvd., Rochester, NY 14607 Telephone: (585) 232-4382.
Box Office hours are Tuesday - Friday: Noon - 8:00 PM, Saturday: Noon - 8:30 PM, Sunday: Noon – 7 PM. On non-performance days the box office closes at 6pm and is closed on Sundays. Geva is closed on Mondays.
2019 - 2020 Wilson Stage Season - click on the link for show descriptions
La Cage aux Folles September 3 - October 6, 2019
The Niceties October 22 - November 17, 2019
Slow Food January 14 - February 9, 2020
Once February 19 - March 22, 2020
Looks like Pretty March 31 - April 26, 2020
Vietgone May 5 - May 31, 2020
2019 - 2020 Fielding Stage Season
Queen November 7 - 24, 2019
Cry it Out March 5 - 22, 2020
Where Did We Sit on the Bus April 23 - May 10, 2020