SAVINGS BY POPULAR CITIES & SELECT GEOGRAPHIC REGIONS & CITIES
Restaurants and more
Fairport Brewing Co

10% off food

Restaurant.com

$25 gift certificates for $5 or less - thousands of restaurants
Entertainment Digital Edition

Over 10,000 cities and 500,000 savings - now all digital

SaveAround

Hundreds of cities, thousands of savings - digital & hard copy
Blue Apron

Save $140 over your first 6 boxes & free shipping

Bakerly

25% off your first order - a taste of France
Coffee & Tea

Savings on coffee & tea from various sources

Amazon

Thousands of Amazon food coupons updated weekly and automatically applied
Sun Basket

Up to 50% your first order, free gifts, plus 10% off next 12 orders

Home Chef

Up to 55% off your first order, up to $40 total
Postmates

$100 in grocery & good delivery credits

Green Chef

50+ off plus free shipping on your 1st box + 15% off on-going
FarmFoods

15% off plus up to 4% cash back on premium meats

Chicago Steak Company

Save 15% or more sitewide
Fish's Farm Markets

10% off at Fish's Farm greenhouses and roadside stands

Shari's Berries

Hand-dipped strawberries & more - 5% to 15% savings
Doordash

Up to 25% off your first order or up to $15 cash back

Instacart

Free delivery on your 1st order plus $5 cash back
Purple Carrot

Vegetarian meal kits up to $35 off and $25 cash back

Thrive Market

Get 25% off your first purchase plus a free gift when you join
Dinnerly

Up to $30 to $45 off when you sign up

Martha Stewart & Marley Spoon

$30 off your first order up to $60 total
Freshly

Best $ off deal for your first order plus up to $10 cash back

Home Bistro

Gourmet meals that we cook and deliver, you just heat them up
Tasty Ribbon

Save 20% on curated, artisanal gourmet food boxes

Imperfect Foods

30% off your first order - eliminate food waste and build a better food system
Amaya Bar & Grill

Modern Indian flavors transformed into a contemporary gourmet experience.

Amaya Bar & Grill brings you a variety of dishes from different regions of India. You can enjoy the warmth of Indian hospitality through its cuisine and a variety of beverages. It is not just a place to eat and drink, but to have fun and relax. It is our commitment to use fresh ingredients. We do not use any preservatives or food color.

Show your mBB ID card to your server to enjoy:

Amaya Bar & Grill, Tops Brighton Plaza, 1900 Clinton Avenue South, Rochester, NY 14618. Reservations: (585)-241-3223.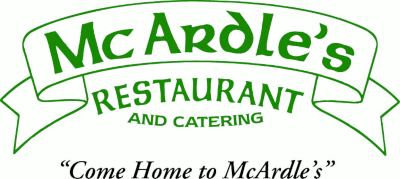 McArdle's Restaurant
Our mBB offices are based in the Fairport area so we're admittedly biased but we've always enjoyed McArdle's - family-owned and operated just east of the Village of Fairport near the Erie Canal.
Their attention to quality in their food (do try the fish fry, it's available 7 days a week) and their superior service makes it a favorite of Rochesterians who travel all over to enjoy one of the high-backed booths for an intimate dinner or a family night out. Do try their homemade lobster bisque and make sure you enjoy a pint of McArdle's own Irish Ale brewed by the Fairport Brewing Company right down the street.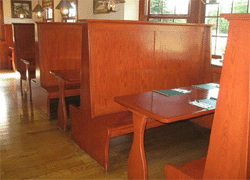 Serving 7 days a week. Take out available.
Show your mBB ID card to your waiter or waitress for:
10% off your bill for all food and soft drinks. Does not apply to purchases of alcohol, beer and wine. May not be combined with other offers.

We're sorry, but McArdle's has suspended their discount on food and soft drinks for the time being. Check back here to see if it's offered again.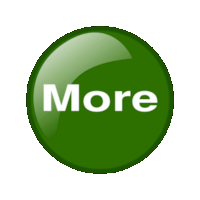 McArdle's Restaurant is located at 1355 Fairport Road, Fairport, NY 14450. (585) 377-5520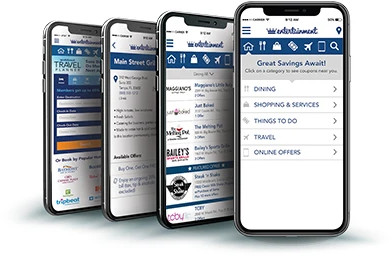 Entertainment.com
The Entertainment Book is now entirely digital - no more bulky books! And you save 20%! You can enjoy Entertainment digital with over 500,000 digital coupons wherever you are in the U.S. and Canada.
Digital memberships allow you to use it at home or while traveling and coupons may be redeemed online or via the Entertainment Coupons App. Take us wherever you go! The mobile app sends alerts to your phone and email for coupons near you!
New offers are added daily and available right away. We are adding over 600 new offers each month from 2-for-1 and up to 50% off discounts.
An Entertainment Coupons membership QUICKLY PAYS FOR ITSELF with over 500,000 digital coupons on dining, attractions, shopping, golf, travel, and more.
Would you like to preview Entertainment digital membership offers in your local area before purchasing? It's very easy:
Download the Entertainment app (with the blue crown) from the App store.

Click on Preview Offers.

Enter the email address of OOB@testcoupons.com

Start viewing offers


Regularly $24.99 for an Entertainment digital membership, mBB members, their families and friends can purchase a 1-year digital membership for just $19.99, a 20% discount. Click on the "Add to Cart" button below to order a membership for yourself or to give as a gift, pay with either a credit card or PayPal, and we'll email you your code to activate your membership - membership is good for 1 year from when you activate the code (not when you purchase from us).

For a limited time, a 1-year digital membership through mBB is only $15.99 - a 36% discount. Order one for yourself, give others as a gift. Offer valid for as long as our supplies left. Presently 4 editions available at this price.
Entertainment.com offers you this special price as a fundraiser for the charitable my Better Benefits. A portion of your purchase price is donated to mBB to support our activities on behalf of underprivileged children in the communities we serve. mBB is a 501(c)3 charitable organization.
If you are not interested in an annual membership, monthly memberships are only $2.99 a month. No commitment, cancel anytime. Click on the "Save Now" button below.

To Give as a Gift:
Purchase and have the membership codes sent directly to you (your email address). When you're ready, then forward to your gift recipient(s) the access code(s) + instructions for activating. It's that easy!

Restaurant.com
You can always save at more than 500,000 restaurant deals nationwide and over 52,000 participating restaurants. Restaurant.com offers the best deal, every meal. Our Certificates are available in denominations ranging from $5 to $100, and allow customers to save at thousands of restaurants across the country with just a few clicks. Our dining deals never expire, cost you a fraction of the face value, and come with a 100% customer satisfaction guarantee.
Every day you pay only $5 for a $25 restaurant certificate through Restaurant.com. 50+ restaurants added daily! You can often save more by taking advantage of the specials noted in the links below.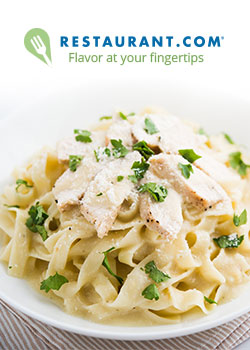 Use your Restaurant.com certificates for takeout and delivery as well as dining in. When you place your order, be sure to mention you have a Restaurant.com Certificate. Don't forget, Restaurant.com Certificates and Cards never expire, so use them now, or save them for later. Your favorite restaurant now has all certificates restocked at Restaurant.com. Get them before they're gone!
Restaurant.com helps America's best small businesses - RESTAURANTS!

Codes above or below will be automatically displayed on the landing page on eligible dates
Throughout the month, Restaurant.com puts restaurant gift certificates on sale - often for several days at a time. You never pay more than $10 for a $25 gift certificate and often as little as $4 for a $25 gift certificate. Click here to see what the specials are today!
A special value in restaurant.com gift certificates: Purchase multiple e-gift cards and physical gift card bundles for the lowest pricing available.
Shop Discounted Gift Card Bundles at Restaurant.com!
4, $25 e-gift cards for as little as $17 to $28. 4, $50 e-gift cards for as little as $68 and 4, $100 e-gift card bundles for as little as $68! Prices vary by time frame but these ongoing offers always offer you the best pricing for purchasing larger quantities of restaurant e-gift card certificates. E-Gift cards never expire and must be exchanged online for Restaurant.com restaurant-specific certificates. Use them yourself or give them to friends as gifts!
You'll save this percentage of $25 or sometimes even $10 certificates (that's $2 for a $10 restaurant certificate) when you enter the code you see above. To search for your restaurants, just click on the "more" button at right or on the image at left. This page will stay active on your screen so you can refer back to the code once you're on Restaurant.com's site.
SPECIALS - Dinner & a show! Broadway, NYC Opera & more (including Buffalo, Syracuse & Boston and most major cities in the U.S. including Dallas, Houston, Charlotte, Philadelphia, Pittsburgh, Chicago, Atlanta, New Orleans, LA, San Francisco, San Diego and more). These are all limited quantity packages and subject to prior sale so don't delay in ordering:
Member Deals - plays and productions throughout the U.S. including Broadway (10% discount for mBB)

Restaurant.com (Broadway, Buffalo, Boston, Philadelphia and more)