SAVINGS BY POPULAR CITIES & SELECT GEOGRAPHIC REGIONS & CITIES
Restaurants
---
Amaya Bar & Grill

Modern Indian flavors transformed into a contemporary gourmet experience.

Amaya Bar & Grill brings you a variety of dishes from different regions of India. You can enjoy the warmth of Indian hospitality through its cuisine and a variety of beverages. It is not just a place to eat and drink, but to have fun and relax. It is our commitment to use fresh ingredients. We do not use any preservatives or food color.

Show your mBB ID card to your server to enjoy:

Amaya Bar & Grill, Tops Brighton Plaza, 1900 Clinton Avenue South, Rochester, NY 14618. Reservations: (585)-241-3223.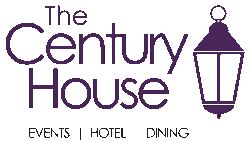 Century House
The Century House offers a full service, boutique Latham hotel just a few minutes from downtown Albany, the Albany International Airport, the Amtrak Station, and the Saratoga County border. Spoil yourself as you enjoy Fine Dining in our Award-Winning Historic Restaurant, serving New American Cuisine, set in a charming upstate New York atmosphere great for anyone looking for the perfect getaway. We offer unique Latham hotel specials and packages for our upstate New York guest.
Show your mBB ID card or identify yourself as a mBB/Iroquois ESP member when making your reservation to save:
Hungry? For 60 years the Century House restaurant has been serving premium selections set in an atmosphere reminiscent of Cape Cod. Show your mBB/Iroqouis ESP ID card to save:

Century House Hotel/Restaurant/Conference Center, 997 New Loudon Road (Route 9), Latham, NY 12110 Reservations (toll free): 1-888-67HOUSE
For further information, contact Kimberly Baker, General Manager at (518) 213-0955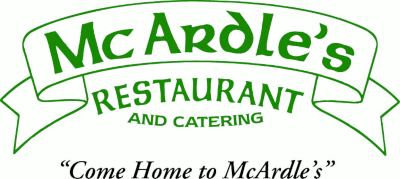 McArdle's Restaurant
McArdle's is OPEN for takeout, delivery ($5 flat delivery), patio seating, and now indoor seating. Offering the best fish fry in Rochester. But please note that due to the current COVID-19 situation and the requirement that restaurants limit their capacity, McAardle's will be suspending their mBB discount offer for the near future. Please check back wit us once this situation moderates.
Our mBB offices are based in the Fairport area so we're admittedly biased but we've always enjoyed McArdle's - family-owned and operated just east of the Village of Fairport near the Erie Canal.
Their attention to quality in their food (do try the fish fry, it's available 7 days a week) and their superior service makes it a favorite of Rochesterians who travel all over to enjoy one of the high-backed booths for an intimate dinner or a family night out. Do try their homemade lobster bisque and make sure you enjoy a pint of McArdle's own Irish Ale brewed by the Fairport Brewing Company right down the street.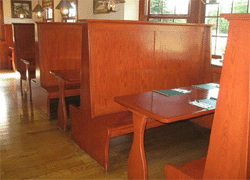 Serving 7 days a week. Take out available.
Show your mBB ID card to your waiter or waitress for: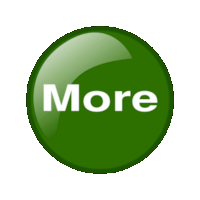 McArdle's Restaurant is located at 1355 Fairport Road, Fairport, NY 14450. (585) 377-5520
Entertainment Digital Memberships
The Entertainment Book is now entirely digital - no more bulky books! And you can enjoy the Entertainment digital national edition - with hundreds of thousands of coupons for your location wherever you are, online.
Easy to enjoy yourself OR give as a gift (see info. below).
Specials vary by time frame and the pricing that you will see is the best discount available for your city or area at the time you order. You'll typically save at least 30% in your area and as much as 60% depending upon the time frame.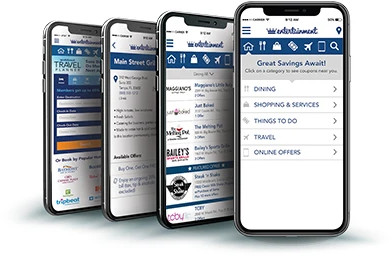 Entertainment Digital Editions
The Entertainment digital edition is packed with exclusive savings of up-to-50% off on everything you love to do. Choose your local city/area and discover the best features wherever you are. Show your phone to save in over 10,000 cities throughout the U.S. and Canada and from hundreds of thousands of establishments nationwide.
2022 Digital Memberships
Savings are with you you wherever you go!
Enjoy access to over 600,000 2-for-1 and up-to-50% discounts for one full year with the Entertainment Digital membership. Simply print online or show your phone to save at restaurants, family attractions, and more.
Select from thousands of coupons near you and nationwide with coverage in over 12,000 cities across the U.S. and Canada.
The mobile app sends alerts to your phone and email for coupons near you!

To Give as a Gift:
Purchase and have the membership codes sent directly to you (your email address). When you're ready, then forward to your gift recipient(s) 1 access code + instructions for activating. It's that easy!
Digital Editions are available for locations nationwide and Canada. Rochester, Albany, Long Island, California, NYC, Orlando - you name it and you'll find a region for savings! Digital editions provide you with an online guide to the most popular restaurants, attractions, shopping, travel and more - all with values of up to 50% off and 2-for-1 offers. Saving is easy, no matter where you go. Your digital membership gives you nationwide access to tens of thousands of money-saving local and national coupons, right on your phone.
Discounted movie tickets you can order online

50%-off savings at 5,000 hotels worldwide

Special savings from sites like FTD.com and The Sharper Image
Note that restaurant certificates are also offered by Restaurant.com. You can check their web site through our coupon link to see what restaurants participate in your area what the restrictions are on the certificate if any.

Restaurant.com
You can always save at more than 500,000 restaurant deals nationwide and over 50,000 participating restaurants.
Every day you pay only $5 for a $25 restaurant certificate through Restaurant.com. 50+ restaurants added daily! You can often save more by taking advantage of the specials noted in the links below.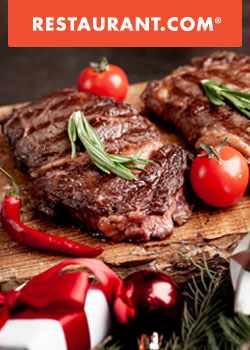 Use your Restaurant.com certificates for takeout and delivery as well as dining in. When you place your order, be sure to mention you have a Restaurant.com Certificate. Don't forget, Restaurant.com Certificates and Cards never expire, so use them now, or save them for later.

Codes above or below will be automatically displayed on the landing page on eligible dates
You'll save this percentage of $25 or sometimes even $10 certificates (that's $2 for a $10 restaurant certificate) when you enter the code you see above. To search for your restaurants, just click on the "more" button at right or on the image at left. This page will stay active on your screen so you can refer back to the code once you're on Restaurant.com's site.
SPECIALS - Dinner & a show! Broadway, NYC Opera & more (including Buffalo, Syracuse & Boston and most major cities in the U.S. including Dallas, Houston, Charlotte, Philadelphia, Pittsburgh, Chicago, Atlanta, New Orleans, LA, San Francisco, San Diego and more). These are all limited quantity packages and subject to prior sale so don't delay in ordering:
Member Deals - plays and productions throughout the U.S. including Broadway (10% discount for mBB)

Restaurant.com (Broadway, Buffalo, Boston, Philadelphia and more)