We're available to respond to last minute ticket requests or answer your questions via e-mail or text, 7 days a week and holidays. Now with over 3,500 ways to save!

The Rochester Lancers and Lady Lancers kick off Sun, May 27 in a doubleheader at Marina Auto Stadium. Tickets are
just $5 (50% off) when you show your
mBB ID card
at the gate. This is a double-header and you pay
$5 total for both games
- that's 2, regularly priced $10 tickets, a $20 value, for only $5 -
details

$30 off bookings of $400 or more made between now and May 30 - details

Save up to 30% on admission to Hershey Park. Regular $66.95 tickets are only $44.10. Buy online, print on the spot - details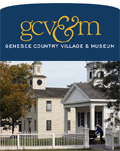 Save on admission to the Genesee Country Village and Museum when you show your mBB ID card ($3 off adult admission). Also 10% off at the museum store - details
10 - 15% savings on your purchases at Home Depot. Free shipping on orders of $45 or more or pick up any order at your local Home Depot for free -
details

Target.com - $7 off $70 for many purchases & other time sensitive deals that are new each week (10-30 new specials each week)

-

details

Over 200,000 hotels at discounted rates - details

Along with Hotel Planner, Hotel Engine is our preferred hotel search engine. Best rates, lowest prices - details



Up to 30% off at Budget, Avis, Hertz, Enterprise, and every other major car rental company - details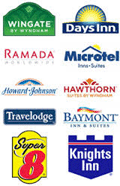 With the Corporate Code you'll find on this link, save up to 20% on Wyndham Hotels including Days Inn, Knights Inn, Howard Johnson, Microtel, Hawthorn Inn & Suites, Ramada, Planet Hollywood, Wingate, Tryp Hotels, Travelodge Super 8 and of course Wyndham Hotels & Suites - details

Cove Haven Entertainment Resorts offers mBB members up to 40% off. Suites starting at $169 per night (all-inclusive. Savings begin with your Getaway Club # GA3033 - details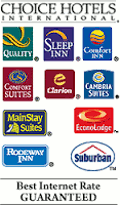 Save up to 20% on Choice Hotels including Comfort Inn & Suites, Quality Inns, EconoLodge, Clarion, Sleep Inns, Rodeway Inns, Cambria Suites, and Mainstay Suites with the special rate ID 00194080 - details

A full-service travel agency offering great discounts on cruises and land packages - details

25+ years of travel experience. A full service travel agency - details

Save up to 30% on Mountainside lodging - details

Hilton, Embassy Suites, and Waldorf Astoria Rates as low as $45 in the Pacific and $89 in Europe, the Middle East and Africa. Great low domestic rates as well - details

l
ook here
. 4-star NYC hotels from $112 and other great hotel deals under $99 nationwide -
details

For new members, waiver of the $15 enrollment fee and 15% off any level of membership. Plus, you may add a second member for free! For current AAA members, double your savings and receive $10 off when you auto renew. For AAA Western & Central NY members only - details

Offering cruises and all inclusive packages with the option to pay over time. Featuring Club Med Sandpiper Bay all inclusive spa, golf, tennis and more - details

In Fairport. Save 20% - details

We offer members savings not just from Travelocity but Expedia, OneTravel, CheapOAir, Hotels.com, Booking.com, Hotwire and many more - details

World's # 1 booking site for hotel reservations - details
Up to 40% off stays at hundreds of Extended Stay America hotels nationwide, just for mBB members - details

Cruise, land packages, and luggage discounts - details
Up to $45 off hotels off at Travelocity - details

Plan and phone discounts for both current and new subscribers to Sprint - details

Plan and phone discounts for both current and new subscribers to Verizon - details

Discounts for not-for-profit, hospital, university and government employees and other savings available for private sector employees from T-Mobile - details
Plan discounts may be available for both current and new subscribers. Phone discounts always available at AT & T - details

Cash for your old phones - details
FEATURED OFFERS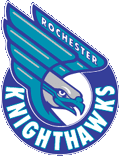 Game 2 of the National Lacrosse League championships between the Knighthawks and Saskatchewan comes to the Blue Cross Arena, Sat, June 2nd. The Rochester Knighthawks are appearing in a record-setting 10th NLL final as the East Division Champions taking on the Saskatchewan Rush.

The best available seats for the championship are only
$13 (a 13% savings)
and available online. Print at home or will-call options are available at no additional charge -
details

33% savings on Cedar Point tickets - the greatest roller coaster park in the world! Regular $72 tickets are only $47. Buy online and print on the spot -
details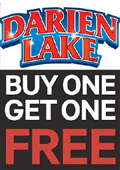 Buy one regular priced ticket for $49.99 and get a second ticket for free. Plus free parking!
Order online and print your tickets on the spot OR take advantage of the mail order option through my Better Benefits to purchase the tickets for the lowest price available anywhere and we mean anywhere!
Season passes are just $59.99! - details

Fantasy Island Good-Any-Day tickets are only $20.99. Regularly $35.69 at the gate - details

All Entertainment Books, all cities nationwide, are just $9.99 and include free shipping plus digital coupons. Order 2 or more and you save an additional 30%! Offer is valid for a limited time only -
details

Savings on clothing, jewelry, watches, and more. More than 1,000 coupon specials every week from Amazon.com - details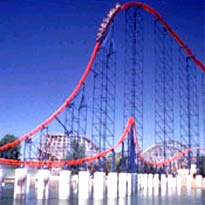 Over 175 amusement parks nationwide offer our members discounts - most are easy pay and print e-tickets. Darien Lake, Seabreeze, Water Safari, Cedar Point, Hershey Park, Kennywood, Dutch Wonderland, Marineland, Fantasy Island, African Lion Safari, Busch Gardens, Sesame Place, Disney, Universal Studios, SeaWorld, Six Flags (all parks nationwide), Dollywood, Morey's Piers and dozens more -
details

Over 90 magazine titles, just $2 for annual subscriptions including Time, Men's Health, Car & Driver, Good Housekeeping, bon appetit, US Weekly, Cooking Light, GQ, Redbook and more - details

Community Supported Agriculture.
Purchase a full- or half-share from Fish Farm Markets and save $25 with the code MBB2018. A small investment saves you 40% on your produce costs -
details

For mBB members and their families - savings on both gas and electric utility bills. Up to 4 different supplier quotes. Receive a comparison with savings within 24 hours - details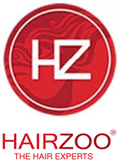 10 Rochester area locations. Offering $10 off $50 or more for coloring and $11.99 haircuts with this coupon - details

Your best entertainment value! Little Theatre tickets are only $6.25 - regularly $9. The perfect stocking stuffer for the holidays featuring both first run, foreign and independent films on 5 screens -details

$20 off game, tablet, iPod, or headphone repairs. Xbox, Wii, Playstation, Beats and more. WhiteBox Service in Williamsville with discount code BENEFIT20 - details

Save on admission for both adults and children when you show your mBB card at the RMSC. Also save on purchases at the museum store. BOGO vouchers from $3.40 - details

Corning Museum of Glass - show your mBB ID card to save 15% on adult admission. Kids & teens under 17 years of age are free - details

Bill Gray's Regional Iceplex. Show your mBB ID card to save 50% off public skating sessions, 15% off birthday parties, and 15% off many other organized activities - details

Up to 25% off shoes. Athetic, sneakers, casual and dress from retailers like Florsheim, Payless and others - details

$5 off your 1st race at any RPM Raceway in NY or NJ -
details

Jack 'n Jill Childcare, with locations throughout Monroe & Ontario counties, waives the registration fee and provides a 5% discount - details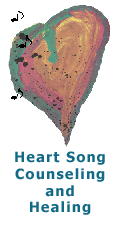 Heart Song Counseling and Healing is offer both new and returning members a discount on all massage, energy healing, or bodywork sessions. Swedish, Deep Tissue, TMJ, Orthopedic, Oncology, Pregnancy, and Geriatric massage therapies. In Penfield - details

10% off all food and non-alcoholic beverages at McArdle's in Fairport when you show your mBB ID card - details

20% off dry cleaning coupon good at all 10 Speedy's Cleaners locations. Clip and print or show on your smart phone. Always 15% off both laundry and dry cleaning with your mBB ID - details


Save on massages, facials, body treatments and more from Oasis Massage & Bodyworks. On Brighton Henrietta TL Rd - details

New or renewing members receive savings valued at more than $100 at any Sam's Club nationwide. Advance registration required (not available at club) - details

Up to $50 in free items and coupons when you enroll as a new COSTCO member through mBB - details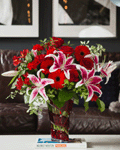 For any special occasion or just because you care - up to 25% off through Teleflora, FTD, and 1800Flowers as well as several others plus your flowers are prepared and delivered by local florists - details

Flowers and gifts anytime are 25% off at TeleFlora!
20% off at 1800Flowers and other discounts from Flowers by Florists, FTD and others - details


20% off gift baskets and 20% off flower
arrangements throughout with the code MBB20 - details
on DELL PCs, laptops, TVs (all brands), and accessories -
details
$7 off $70 and $10 off purchases of $100 or more at Petco - details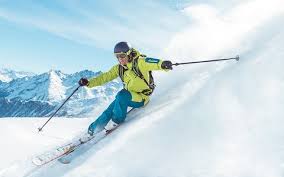 Over 500 ski resorts offering you savings - Killington, Pico, Gore, Hope Lake Lodge, Bristol and more - details

Group discounts on home, auto & life insurance - details

20 plus company shopping service for the best rates on homeowners, auto, and life - details

Independent Medicare Broker providing you with free consultations on choosing a healthcare plan - for groups, individuals, or family members - details