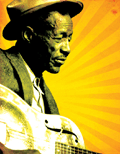 Revival: The Resurrection of Son House" at Geva Theatre Center May 1 - June 2. Save 25% on 1st week preview performances (excl. Sat eve) and 15% on all second week shows. Call Geva at 585-232-4382 and ask for the mBB discount - details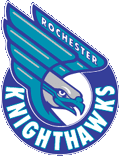 $15 tickets for the final home game, Saturday, 4/27 vs. New England. Print at home with no additional fees -
details

Discounts on most NY Yankees home games. Starting at just $14.40 a ticket details

C
ommunity Supported Agriculture -
Purchase a full- or half-share from Fish Farm Markets and save $25 with the code MBB2019. Saves you 40% on your produce costs -
details

Over 1,020 Amazon coupon specials weekly - details

- 2019 Entertainment Books are available for every major city in the U.S. for 50% off through April 22 -
details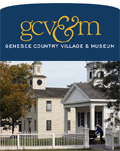 Save on admission to the Genesee Country Village and Museum when you show your mBB ID card ($3 off adult admission).
Also 10% off at the museum store -
details

Save on admission when you show your mBB card at the RMSC - details

Corning Museum of Glass - show your mBB ID card to save 15% on adult admission. Kids & teens under 17 years of age are free - details

Discounted admission to over 185 AMUSEMENT PARKS including Seabreeze, Darien Lake, Fantasy Island, Hershey Park, Marineland, Canada's Wonderland, Cedar Point, Six Flags (all parks nationwide), Universal Studios, Lake Compounce, Great Escape, Dorney Park, Dutch Wonderland, Sesame Place, Disney -
details

Thousands of sites with cash back on every purchase. Just for mBB members - details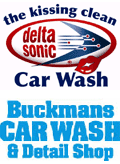 Best pricing available anywhere. Super Kiss tickets, $16.20 with tax at DS are only $9.25 from mBB. All wash & detail packages available from Delta Sonic. Most popular wash packages available from Buckmans. Advance purchase required - details

Up to 35% off tickets. No expiration dates. Some tickets may now be purchased and sent to your e-mail for immediate use -
details

Your best entertainment value! Little Theatre tickets - $6.25. Featuring both first run, foreign and independent films on 5 screens -
details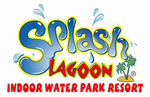 Erie's outstanding waterpark. Discounted day passes with savings up to 22%! Plus lodging savings at nearby hotels - details

Niagara Falls Hotels & Fallsview Indoor Waterpark: Save up to 20% on Niagara Fall's favorite indoor waterpark as well as on lodging at 6 adjoining hotels - details

Up to 30% savings. Niagara Falls, Pocono Mountains, Sandusky, Cincinnati, Williamsburg, NC, Boston and all Great Wolf locations in the U.S. and Canada - more

Packages for a family of 4 including waterpark passes at Hope Lake Lodge and Indoor Waterpark begin at just $47 per night - details

Target.com -
$7 off $70 for many items & 10-30 time sensitive offers and coupons each week -
details

Flowers and gifts anytime are 25% off at TeleFlora!
20% off at 1800Flowers and other discounts from Flowers by Florists, FTD and others -
details
$10 - $25 restaurant gift certificates at thousands of restaurants nationwide with savings of between 40% and 80% - details
10 - 15% savings on your purchases at Home Depot. Free shipping on orders of $45 or more or pick up any order at your local Home Depot for free - details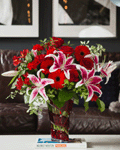 For any special occasion or just because you care - up to 25% off through Teleflora, FTD, and 1800Flowers as well as several others plus your flowers are prepared and delivered by local florists -
details

20% off gift baskets and flower arrangements with the code MBB20
-
details

Up to 25% off shoes. Athetic, sneakers, casual and dress from retailers like Florsheim, Payless and others - details

Save on performances nationwide with no TicketMaster fees -
details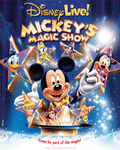 Save on dozens of performances nationwide all with no TicketMaster fees -
details

Save on dozens of performances nationwide all with no TicketMaster fees -
details

Save $ on performances of Sesame Street Live! nationwide. Plus, you pay no TicketMaster fees -
details