Info. on openings, closings, and reschedulings during the COVID-19 pandemic
(last updated 5/23/20)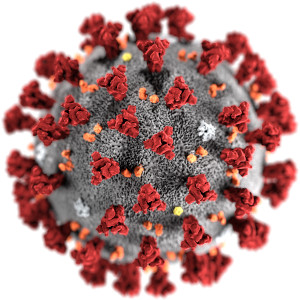 We've had many inquiries concerning entertainment venues, ticket availability, etc., so we thought we would pass along what we know at this time to you, little though it may be. Please feel free to share any updates or corrections with us and we'll make note of them in future communications to you and other members of my Better Benefits.

In NY State, restaurants/food services and hotels/accommodations are scheduled to begin reopening in Phase 3 of the state's plan. Phase 4 includes arts, entertainment and recreation. There are no firm dates for these phases to be implemented at this point but the earliest likely date for Phase 3 would be mid-June and Phase 4 at the beginning of July. We continue to stay in touch with our amusement park, water park, theater, sports, and other venues throughout this pandemic and will update our web site as information is made available to us for venues throughout the Northeast, Florida, West Coast, and Canada.
Cancelled: Finger Lakes Wine Festival (rescheduled for 2021)
Closed: Funtown Splashtown USA - Summer 2020; Rochester Lancers Summer 2020 schedule cancelled
Reopened/Reopening: Delta Sonic car washes now fully open in all states; Universal Orlando reopens June 5; and the Watkins Glen race track will be allowed to reopen, without fans, June 1
They're still flying and almost all airlines are offering very liberal cancellation and rebooking arrangement for flights. Book 'em Danno - details.
Almost all of our amusement and water parks offer electronic ticketing and even though a park may not presently be open, most e-tickets are available for purchase now or at any time. Several parks have announced that season passes purchased in 2020 will be extended into the 2021 season.

We will attempt to reschedule our first FUN Week at Seabreeze, originally slated for June 25 - July 2, to a later date in the Summer (if possible). Our August Fun Week with specially priced Seabreeze tickets, August 3 - 9, is presently scheduled to go on as planned. Seabreeze is postponing pricing decisions on their Good-Any-Day tickets for the 2020 season awaiting the announcement of an opening date. They are hoping to open at the beginning of July.

No opening dates are presently announced for any Six Flags park or any other amusement parks or water parks in the Northeast including Six Flags Darien Lake, Six Flags Great Escape, Six Flags New England, or Six Flags Great Adventure.

Hershey Park has announced opening plans for early June but no specific date as of this writing.

No opening date yet for Cedar Point.

Disney theme parks and hotels in Florida remain closed while select venues at Universal's City Walk and Disney Springs in Orlando are now open. Universal Orlando has announced a reopening date of June 5. Expect the other parks like Disney, SeaWorld, Busch Gardens, Legoland, etc. to be close behind. The same applies for Disneyland and Universal Studios Hollywood in California.

With travel across the border to Canada presently restricted, we do not have any current opening information on Canada's Wonderland, Marineland, and African Lion Safari as well as Fallsview Waterpark and Fallsview hotels in Niagara Falls.

Funtown Splashtown USA (Saco, ME) will be closed for the 2020 season due to the COVID-19 pandemic and will reopen again for the 2021 season.
Delta Sonic oil change operations are open at all locations. DS car washes are open in ALL locations. All detail shops are presently closed. We have all discounted Delta Sonic oil change, car wash, and detail coupons in stock - see details.

Buckmans Car Wash locations are open and fully operating. We have Buckmans Car Wash coupons in stock - see details.


Cruise plans remain on hold and most cruise lines are allowing for passengers to rebook current reservations for future dates with no penalties. Significant discounts are available for future bookings with no cancellation penalties - details.
All of our hotel partners (over 75) continue to offer booking with discounts for mBB members. Many now offer easy cancellation booking - see details.
The Corning Museum of Glass, the Rochester Museum and Science Center, and the Genesee Country Village and Museum remain closed until further notice.
NYS Fair and Fairgrounds
The future is currently undetermined regarding the NYS Fair. All events at the Fairgrounds in Syracuse are presently cancelled through June 30. Governor Cuomo's comments several weeks back while in Syracuse hinted at the possibility that the fair might not be held at all in 2020 though we have not heard any more in this regard and we stay in close contact with the Fair regarding opening plans and offerings. We're not sure if we will pre-purchase tickets for distribution this year as in the past but if the Fair goes forward as planned (August 21 - September 7), we will at the very least offer members the opportunity to purchase discounted tickets online direct through our web site.

The Syracuse Nationals are scheduled for July 17 - 19 at the Fairgrounds. The promoters are still indicating they hope to go on as planned this year but given the present state of affairs regarding scheduling we believe this to be highly unlikely (though this is just our opinion).



Sahlen's Six Hours of the Glen, originally scheduled for June 25 - 28, has been rescheduled for the weekend of October 1 - 4. Discounted tickets are available now - details.

The Red Wings season start date remains up in the air. A start date for games will depend in part upon decisions made by Major League Baseball so stay tuned. There is a possibility of games for the season beginning in July. We do have discounted Reserved, Upper Box, and Premium seat vouchers for any 2020 Red Wings home game - details.

We don't have an update from the Yankees yet regarding discounted tickets for the season and given that MLB is looking to be played in stadiums without fans, we don't expect any. Similarly, discounts for Syracuse U. Football at the Dome are up in the air.

The Rochester Lancers have announced that their summer 2020 season has been cancelled.
No new updates on theatrical offerings through Geva, the Nazareth Arts Center, and Blackfriars Theatre though ticket sales for individual shows typically go on sale in mid- to late-Summer and we will offer discounts for these venues as in the past. The auditorium theater in Rochester has announced a rescheduling of Cats for October and discounted tickets for select performances are available on our web site.

With travel across the border to Canada presently restricted we do not have any current opening information on the Shaw Festival or the Stratford Festival. When these venues do open for our members, discounted information will be available on our web site as always.
Info. by selected states:
New York (and in great detail, here)
We know that we have only mentioned a handful of all the venues we offer savings for but we've tried to cover the most popular. If you have questions about a particular venue or offering, email us and we'll get right back to you. Again, take care!